Dr Greenthumbs Bloom - 1L | Maintenance Solution | 100% Organic
Maintenance Solution | Organic | 100% Organic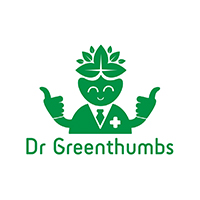 If cart total is less than $499*
Freight applies
If cart total is $499* &amp above
Free
*excluding bulky items

Calculate shipping




The Indoor Soil Company Maintenance Solutions have has been designed to work alongside Water Only Soils to provide a premium source of organic plant-available nutrients and growth promoters, which cannot be inbuilt into your Water Only Soils!
Perfect for homemade soils where the inbuilt nutrition is poorly balanced, or for growers re-using their TurboDirt without re amending the soil with TurboCharge Compost or a dry amendment kit.
Particularly useful for plants that have become root bound during the flowering process, or to provide a fast-acting source of nutrition for depleted soils when re potting your plant isn't an option.
Bloom Maintenance Solution
Add increased levels of Phosphorous, Potassium and Calcium that cannot be pre-built into a Water Only Soil. As the plants grow in the vegetative stage, P&K are often depleted to the point the flowering stage is drastically compromised. This demand for P&K will vary between cultivars and plant types, meaning the timing of dry amendments can be problematic. This is why we developed our 100% unique formulation to provide return driven results, often before never before experienced by organic gardeners!
Formulated with an immune building, complementary suite of organic growth promoters that drive bud development and lateral growth. Greatly increases the plant's ability to biosynthesize (create from within biologically) essential oil and terpene complexes.
Provides plant available calcium at the most critical time of plant development. Often calcium is locked out at the flowering stage due to an increase in potassium. Our formulation avoids this problem and doesn't lead to a deficient plant during the flowering cycle.
Contains Triacontanol, micronized & fast-acting Guano + organic sources of potassium.
In The Box
[1] x Dr Greenthumbs Bloom - 1L | Maintenance Solution | 100% Organic