Current Culture UC Multi-Mod - 8 / 13 Gallon | For Bulkheads w/ Plug Kit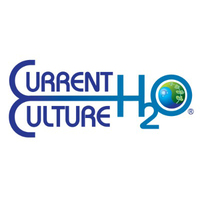 Current Culture H2O
OUT OF STOCK
BULKY ITEM | POSTAGE APPLIES
Bulky Item | Postage Applies

If cart total is less than $499*
Freight applies
If cart total is $499* &amp above
Freight applies
*This item is bullky so freight applies

Calculate shipping
SECURE PAYMENTS WITH





The CCH2O Multi-Mod's specialized design features a recessed drain well allowing for full drain out, making it perfect for use in a variety of applications such as RDWC, DWC, Aero, Coco Coir, Drip, Soilless, Ebb-n-Flow and any type of DIY application. Made in California.
Compatible with All CCH2O Parts:
Lids, Net Pots, Drop Tee, Bulkheads, Bulkhead Filter, Bulkhead Wrench, Drain Fittings and Media Inserts.
MMOD8-GROWTH 8 GALLON MULTI-MOD
MMOD13-GROWTH 13 GALLON MULTI-MOD
DRILLED FOR BULKHEADS – WITH PLUG KIT
Specifications
Hole for 1 x 2" bulkhead (not included)
Hole in drain well for Module Plug Kit (Included), Drain Valve or CCH2O Drop Tee
Hole for Epi Stem (not included)
Hole for Float Valve (not included)
Hole for Add Back Kit (not included)
In The Box
[1] x Current Culture UC Multi-Mod - 8 / 13 Gallon | For Bulkheads w/ Plug Kit
The most versatile and durable hydroponic growth module available
Greenhouse Grade heavy-duty construction
Recessed Drain well for full drain out
Raised body for thermal cooling
Exterior water level marks
Smooth interior for easy cleaning
Can be used with Soil, Soilless, Hydroponic Media or Water Applications
Works with all CCH2O Parts: Lids/Net pots, Bulkheads, BH Filter, BH Wrench, Drop Tee, Drain Fittings and Media Inserts
Made in California
Available in 8-gallon and 13-gallon sizes
Includes: Module Plug Kit (MPK) with 3/4" Uniseal and 3/4" capped Drain Plug with Garden Hose Threads.