Viparspectra Dimmable LED Grow Light - VA2000
10W Dual LED Chip | True Power Draw 395W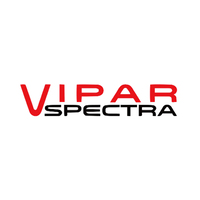 Click & Collect Not Available
In-store pickup not available.

If cart total is less than $499*
Freight applies
If cart total is $499* &amp above
Free
*excluding bulky items

Calculate shipping
SECURE PAYMENTS WITH





Welcome to the VIPARSPECTRA Newest VA2000 Dimmable 2000W LED Grow Light, with optimal full spectrum layout, Dimmable Feature and excellent heat dissipation system, is ideal for all kinds of indoor plants veg and bloom at all growth stages.
Design:
VIPARSPECTRA Spectrum has been developed by indoor growers over many years of careful experimentation and testing. With this light, you will see an increase in quality by growing bigger flowers that are dense and completely coated in resin.
Dimmable feature allows precise spectral control and suitable for each growing phase.
With excellent heat dissipation system, the light stays cool and very quiet, runs 70% cooler than HID lights.
Specifications
Dimensions: 15.4''x 11.4''x 3.1''
Item Weight: 11 pounds
Use for all stages grow and flowering
Vegetative Coverage at 30" Height 4x4ft
Flowering Coverage at 22" Height 3.5x3.5ft
Avg. Power Draw: 395 watts ± 3%
LED Chips: 200 pieces high-intensity dual-chip LEDs
Input Voltage: AC100-240V
Frequency: 50-60Hz
Lifespan: 100,000 hours
In The Box
[1] x VA2000 LED Lighting
[1] x User Instructions
[1] x 6ft Power Cord
[1] x Hanging Kit
Full Spectrum

The ViparSpectra Dimmable Series 2000W LED grow light adopt dual-chip (10W) LEDs and provides full spectrum lighting (including IR) for all growing stages of plants.

VEG & BLOOM Dimmer

The VEG dimmer changes the brightness level of the blue and white LED needed for germinating seedlings and promoting early vegetation cycle. The BLOOM dimmer changes the brightness of the red LED needed for flowering and fruiting stage. VEG and BLOOM dimmer can be used together with 100% brightness to obtain maximum growth performance throughout the seeding and flowering stages of your plants. This light can replace a 600W HPS/MH lamp while consuming only 395W.

Coverage Area & Hanging Height

The Dimmable 2000W LED grow light is perfect for a 4'x 4' vegetative coverage at 30'' and 3.5'x 3.5' flowering coverage at 22''. We recommend hanging the light at 26''- 38'' with 100% VEG brightness and 60% BLOOM brightness while running the light 18 hours per day during vegetation stage. During flowering and fruiting stage, hang the light at 20''- 24'' for 12 hours per day with 100% brightness on both VEG and BLOOM channel. Remember to properly adjust the height and brightness.

Efficient Cooling System

The Dimmable VA2000 2000W LED grow light uses high speed cooling fans and built-in aluminum heat sinks, which constitutes a powerful cooling system great for heat dissipation while ensuring the long lifespan of the light.
Attention:
Extremely bright, do not look directly at the LED bulbs when the light is on.
Indoor use only, not water-proof.
This light includes IR (Infrared) LEDs which look dim/invisible, they are not faulty LEDs.
Surrounding temperature: MUST less than 40℃.
2-Year Replacement Warranty
30-Days From Receipt date, we support return and refund if there is any quality problem with the light.
3-Month From Receipt date, We support exchange and return if there is any problem with the light.
1-year From the Receipt date, We will provide replacement parts with Free Postage.
2-year From the Receipt date, We will provide replacement parts but the Postage charge is applied.