California Lightworks Solar System 1100 - True Watt 800W | w/ Controller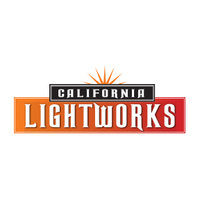 California Lightworks
REG. PRICE: $3,000.00
$2,899.95

If cart total is less than $499*
Freight applies
If cart total is $499* &amp above
Free
*excluding bulky items

Calculate shipping
SECURE PAYMENTS WITH





California Lightworks Solar System 1100 - True Watt 800W
The SolarSystem features the latest generation high efficiency LEDs as well as the most versatile control system on the market. This system is adaptable from a single tent light to several hundred lights in large commercial facilities.
The all-new California Lightworks SolarSystem 1100 is a game changer with its new advanced programmable spectrum control that matches the sun in any growing conditions for better, healthier growth, lower energy usage and higher yields. High power bloom lights designed by growers for growers give results where it counts - plant quality and yield. The new California Lightworks SolarSysytem 1100 offers the most reliable lighting solution with local design, research and development, manufacturing, light application design and service all under one roof.
SolarSystem 1100 Features
Programmable spectrum control
Wireless or hard wired networking
Smart lighting maximizes efficiency
High intensity PAR output
Rapid return on investment
Local technical support
5 Year Manufacturer's Warranty
90 Day No Questions Return Policy
SolarSystem 1100 Specifications
Model/SKU: SolarSystem 1100/ss1100
Wattage draw: 800 watts at maximum output
HPS equivalent: 1000 watts
LEDs: Top-Bin OSRAM diodes; 50,000+ hour lifespan
Spectrum: Red, white, blue; for vegetative growth and flowering
Total PPF Output: 1284 umol/s
PAR efficiency: 1.55 umol/s/w
Coverage area:
Veg: up to 8' x 8' (64 sq ft)
Bloom: 4' x 4' (16 sq ft)
Thermal management: Water resistant and replaceable fans; 50,000 hour lifespan
Daisy chain: Yes, up to 1000 fixtures
Dimensions: 18" x 18" x 4"
Operating temperature: 0°F to 107°F
Operating/input voltage: 90-277 VAC;
Maximum current: 6.6A @ 120V; 3.3A @ 240V;
Frequency: 50Hz - 60Hz
Heat output: 2550 BTU
Power factor: >0.95
Product weight: 26.0 lbs
Recommended height above plants: dependent on application and growth stage
Product includes: Fixture, 6' power cord, communications cable
Recommended for:

Vegetative growth and flowering stages
Greenhouses
Grow tents and grow rooms
Large size grow operations

Manufacturer's warranty: 5-year limited
Basic Spectrum Mixes for the SolarSystem 1100
The following table are basic spectrum mixes for various growth stages for flowering plants. These spectrum mixes have been determined from 8 years of experience with the California Lightworks grower network, and are supported by various university studies on varying spectrum effects on Plant Morphology.
In general, blue light is essential in vegetative growth and produces lush growth and bushy plants. Red tends to make plants stretch in vegetative growth but is key for high yields in fruit or flowering plants. The SolarSystem 1100 allows you to dial in exactly the spectrum mix needed for any phase of growth.
Growth Stage: Vegetative

Week Number: Varies*
RED: 49
WHITE: 99
BLUE: 99
Growth Stage: Pre-Flowering

Week Number: 1 to 2*
RED: 74
WHITE: 99
BLUE: 99
Growth Stage: Flowering

Week Number: 3 to 5*
RED: 99
WHITE: 99
BLUE: 99
Growth Stage: Ripen

Week Number: 7 to 8*
RED: 80
WHITE: 90
BLUE: 99
California Lightworks Controller - for Solar System 275 & 550 & 1100
Control you Hydroponic LED light setup with ease.
The SolarSystem controller works with the SolarSystem 550 and can control an unlimited number of lights from a single controller. The controller allows automated programming for spectrum control, 24-hour timer and day/week/month calendar. Now it is possible to program an entire grow cycle automatically – varying the spectrum, the length of the day, transitions from veg to bloom, final finishing modes, sunrise/sunset – all in a low cost easy to program digital controller.
The SolarSystem Controller features programmable 0% to 99% spectrum control over three spectrum ranges – Blue, White and Red. You can use the controller in manual mode only to adjust the light spectrum or use the digital clock and calendar to run custom light recipes over a day, week, month or entire season. Programs can be saved for specific crops or strains. You can also use the view mode to work in natural white light and then switch back to high power reds and blues for accelerated growth.
Take control of your grow operation!
Touch screen digital controller
Manual or automatic programmable spectrum control
Automatic multi-voltage power supply
24-hour clock with minute by minute programming
0% – 100% three band spectrum control
Day/Week/Month/Season Calendar
Save multiple programs and routines
One touch view mode for natural white lighting
Battery power back-up
Green backlit screen will not disturb light depravation
Network an unlimited number of lights from a single controller
Uses RJ-11 data cables for secure networking
Micro USB port for downloading programs and system updates
In The Box
[1] x California Lightworks Solar System 1100 - True Watt 800W | Commercial Series LED | Made in USA
[1] x California Lightworks Controller - for Solar System 275 & 550 & 1100
5-Year Replacement Warranty
If the product is faulty within the warranty period, the product will be replaced with a new one.
Please send the product to the following address on the contact us page.