Artichoke Globe - 1G / 5G / 25G / 50G | Organic | All Seasons
Prohibited items in Western Australian (WA)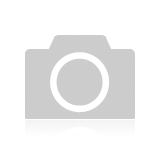 If cart total is less than $499*
Freight applies
If cart total is $499* &amp above
Free
*excluding bulky items

Calculate shipping
SECURE PAYMENTS WITH





The Department of Agriculture and Food, Western Australia's Quarantine WA service enforces strict biosecurity legislation, so we are unable to ship this product to Western Australia (WA). Nevertheless, there are quarantine requirements for seeds and plants to be treated chemically before shipments can be sent to some states, and we are simply unable to supply the necessary quarantine clearance certificates for this reason.
How to Grow
Globe Artichoke is a perennial growing to 1.5 metres high and 1.5m wide. It is best sown into punnets during early Autumn or small pots then transplanted into the garden during Autumn/Winter. They are a heavy feeder and require very fertile soil. The plants can be a little slow at first but be patient with them, once the root system is well established, they will grow very quickly. Artichoke heads will begin to form during November-December for harvest. They are a perennial that will go semi-dormant in temperate zones and fully dormant in cold regions. During dormancy, the crown can be transplanted to a new location or divided into multiple plants.
Note: If you are in a cold region, it is best to start them during Spring.
Pests: Snails & slugs when young. Use snail pellets where needed to reduce numbers.
Sow Autumn to Spring.
Seed packet contains approx. 20 seeds
20 seeds/gram.
210 days to maturity
Uses
The heads of artichoke are a prized delicacy used as preserved artichoke hearts. Used steamed, in casseroles and preserves.
In The Box
[1] x Artichoke Globe - 1G / 5G / 25G / 50G | Organic | All Seasons