Mars Hydro LED Bar - FC 4800 | True Watt 480W | Full Spectrum | IP65
Samsung LM301D Osram Diodes | Inventronics Driver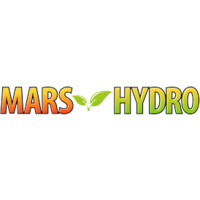 Click & Collect Not Available
In-store pickup not available.

Product Information
This item is discontinued by the manufacturer.




Whether growing food, medical or ornamental plants, the FC Series was designed for single or multi-tier growers who want to optimize their grow space for the maximum crop yield while producing the highest quality crops.
Intensive:
Samsung Lm301D and Osram 660nm led chip optimize plants growth at every stage of development.
Flexible:
Detachable & dimmable power supply can be mounted remotely on the side of a rack or on an adjacent wall to remove heat from your grow space.
Cooling:
Separate aluminium heatsink design increase the heat dissipation area, quickly dissipate heat with no noise.
Sturdy:
Certificated with DLC & ETL, superior quality components guarantee light safety & lifespan.
How to distinguish legitimate Samsung diodes?

Samsung diodes use a unique "Flip Chip" where a gold wire is not visible. Other uses cheap diodes or fake Samsung diodes and, gold wire is visible.

Laser X-RAY code on the back of the Authentic Samsung diodes.
Make sure you purchase LED lights with authentic Samsung diodes.
Specifications
Spectrum:

​600-665nm,
3200-4200K,
5200-6800K,

Par Value:

​1649umol@120V;
1646umol@240V;
1643umol@277V;

Lumen:

​87515Lm+5%@AC120V;
87440LM+5%@AC240V;
87263Lm+5%@AC277V;

Power draw:

​480.3W+5%@AC120V;
465.7W+5%@AC240V;
463W+5%@AC277V;

AMP:

​3.956A@AC120V;
1.955A@AC240V;
1.708A@AC277V;

Coverage:

Personal: 5FT*5FT;
Commercial: 4FT*4FT;

Size: 830 * 820 * 100.5MM
Net/Gross Weight: 8.80KG/10.49KG
Input Voltage: AC100-277V
Work Temp: 35C
Frequency: 50-60HZ
LED Source: Samsung (white) + Osram(red)
LED Number: 2016pcs
DB: 0DB
Lifespan: 50000H
In The Box
[1] x Mars Hydro LED Bar - FC 4800 | True Watt 480W | Full Spectrum | IP65
Samsung Lm301D & Osram 660nm Leds
High PPE up to 2.9 µmol/j
More than 50% higher in PPFD compared with HID lamps
Balance, full-spectrum light output
Energy-saving with 50% lower power consumption than HID lamps
Daisy Chain Dimming Functionality: Light designed with a dimmer knob which makes dimming more convenient. Up to 15 lights can be daisy-chained and controlled through just one light.

Slim design that is foldable up to 180 degrees, making it small, compact, and easy to install

6 passively cooled bars provide broad-coverage lighting for full-term growth
Dimmable box
Reliably sourced components including Meanwell drivers
IP65 waterproof
Within 1 year : Free components, repairing and shipping.
1 year - 3 years : Free components but buyer needs to pay 2 way shipping fees and repairing fees.
3 years of free components can be provided.