FloraFlex Round Flood & Drip Shield w/ Quicker Drippers - 9" - 12" | Slow Drip System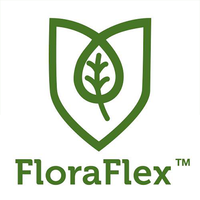 If cart total is less than $499*
Freight applies
If cart total is $499* &amp above
Free
*excluding bulky items

Calculate shipping




Tired of tedious counts and guessing how much to feed? With this tool FloraFlexers know the exact amounts of water and nutrients being distributed to plants. Place the Round Flood & Drip Shield on top of your plant, and you will instantly have control over your feeding plan. This product is the perfect base tool for a top feeder or someone who enjoys the benefits of a drip system and likes the results of a top feed.
The Flood & Drip Shield combines with our other accessories to provide your plants a healthier, more uniformed feed leading to superior quality and higher yields, all while eliminating algae, saving time, and effortlessly making you aware of your plants' watering needs.
Eliminates algae and the use of pesticides by covering the media.
Measures up to 48 oz (1400 ml) of water and nutrients.
Instantly transforms from a top feed to a top-feeding drip system with the Barbed Insert.
18 louvers on the raised lip allow air and accessibility for the Barbed Inserts.
Built-in overflow where excess water and nutrients are delivered straight to the rootball.
Six slots for insertion of stakes (bamboo), allowing you to stabilize your plants however you prefer.
Snap and pop technology.
Stackable.
Reusable.
BPA and lead-free rubber.
In The Box
[1] x FloraFlex Round Flood & Drip Shield w/ Quicker Drippers - 9" - 12" | Slow Drip System