3 Related Content Found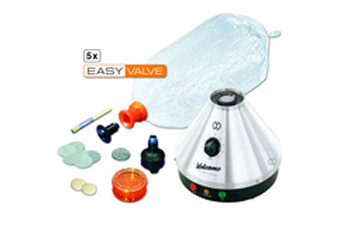 Studies have shown that vaporizing cannabis exposes the user to lower levels of harmful substances than smoking cannabis. These findings are important for it is estimated that 10-20 percent of patients with chronic pain, multiple sclerosis, epilepsy, and HIV/AIDS have admitted to smoking cannabis for therapeutic purposes. For patients, a study found that smoking cannabis sativa reduced daily pain by 34%, a statistically significant amount. In a study published in the Journal of Psychopharmacology in May 2008, it was stated that vaporizers we ...
---
Before we get into the pros and cons lets do a quick primer on vaporizing. Vaporizers are known as Electronic cigarette's but there is numerous type of Vaporize. Some Vaporizers just carry a liquid, sometimes referred to as e-juice or e-liquid, which is a mixture of propylene glycol, glycerin, flavors and sometimes nicotine but some advanced products ...
---