Nutrifield Pro Pot Systems
The Nutrifield Pro Pot system gives gardeners the ability to completely customise their hydroponic growth setup. It consists of 3 stackable pots, including a bucket, a grated pot to hold the substrate and plant, and a stand which allows for gravity drainage. Nutrifield Pro Pots come in two sizes, 15L and 27L, making them suitable for both small and large plants.
The Nutrifield® Pro Pot™ System is completely adjustable to suit your growing needs. It can be set at three different heights giving you increased storage of water and improved airflow and drainage, which will help maximise growth. As your plants grow, the distance to the light source can be adjusted. The grate allows for rapid drainage and holds all substrates (Coco Coir, Hydro Clay, Rockwool & Soil) and excels in Deep Water Culture (DWC) because the roots can simply grow through it. All attachment surfaces are flat so that all connections go straight in, preventing any leakage.
Visit in-store or order online at hydroexperts.com.au and get free delivery over $499. Only at HYDRO EXPERTS!
---
1 Related Content Found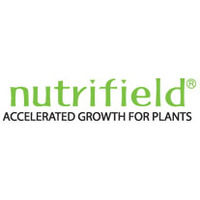 Nutrifield is an Australian, family-owned business which has been providing premium products for the horticultural industry, specialising in hydroponic and agricultural applications, since 2004. Nutrifield's extensive product range gives gardeners and farmers the flexibility to customise their growing setups and support plant growth through all stages of plant development. We, at Hydro Experts, sell a wide range of Nutrifield hydroponic nutrient solution sup ...
---