3 Related Content Found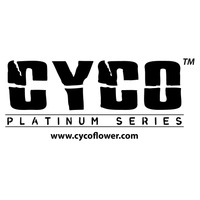 OUR COMPANY S.J. Enterprises was established in 2008 and are the proud manufactures and distributors of the Cyco Platinum Series brand. Our vision is to provide a market savvy and cutting edge range of hydroponic plant nutrients and additives to the Hydroponic industry. We utilize the latest technologies and source only the best ingredients for our products. S.J. Enterprises also researches and tests stringently to assure only the best products are developed. OUR MISSION Our aim i ...
---
Cyco Pro Basic Click here for the basic calculator Cyco Pro Advanced Click here for the Advanced calculator ...
---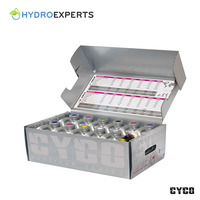 The Cyco feed charts were created over the past seven years of Cyco being sold globally, these charts have been the feedback of thousands of growers in different country's using Cyco in different grow methods. While these charts are an invaluable source of information they can't possibly factor in your personal growing environment Heat Amount of light Feeding times Medium Personal experience etc Basic Feed Chart - ...
---