Hydroponics Water Pump
For some systems like traditional DWC, Wicking, you do not need a water pump. But hydroponic systems like RDWC, Bubbleponics (two variations of the DWC), Ebb & Flow, Aeroponics, etc., a water pump is a must. Automatic hydroponic systems require water pumps to pump the nutrient solution to the plants. Keep in mind how high up the water needs to travel when choosing the right water pump.
Visit in-store or order online at hydroexperts.com.au and get free delivery over $499. Only at HYDRO EXPERTS!
---
2 Related Content Found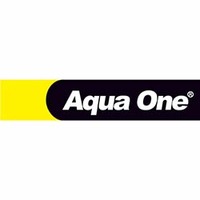 Whether you are looking to establish a new aquarium, or care for your fish, you will find a suitable 'Aqua One' product that can help! Aqua One are the leaders in aquarium products - catering from new and experienced fish keepers. Aqua One products are of the highest quality and demonstrate proven reliability through rigorous product testing. Incorporating the latest innovations in technology and stylish design, Aqua One provides the best possible environments for fish. The product range includes everything needed to set up and maintain goldfish, tropical or marine ...
---