Hydroponics Water Pump
For some systems like traditional DWC, Wicking, you do not need a water pump. But hydroponic systems like RDWC, Bubbleponics (two variations of the DWC), Ebb & Flow, Aeroponics, etc., a water pump is a must. Automatic hydroponic systems require water pumps to pump the nutrient solution to the plants. Keep in mind how high up the water needs to travel when choosing the right water pump.
Visit in-store or order online at hydroexperts.com.au and get free delivery over $499. Only at HYDRO EXPERTS!
---
2 Related Content Found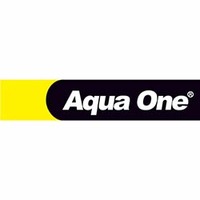 Aqua One has made fish keeping easier for families, enthusiasts and professionals. Aqua One's comprehensive range includes aquariums, technology, nutrition, maintenance and accessories. We offer quality products to suit any budget. Their specialist team includes marine biologists who design, test, and quality control of our products. Aqua One is backed up by an industry leading warranty, and a commitment to providing reliable products. Aqua One is the market ...
---