Hemp Cream
A deeply nourishing and hydrating cream of Organic Hemp Seed Oil and Organic unrefined Shea butter that will keep your skin feeling, soft, smooth and supple throughout the day. Hemp Cream has been used for Rheumatoid Arthritis, Chronic pain, inflammation of joints and many more ailments. It is also a natural way to treat your headache or migraine.
Visit in-store or order online at hydroexperts.com.au and get free delivery over $499. Only at HYDRO EXPERTS!
---
1 Related Content Found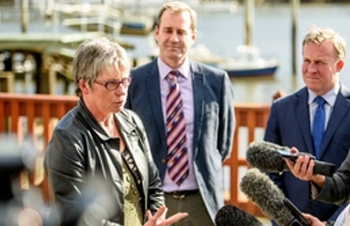 Epilepsy Tasmania CEO Wendy Groot with Michael Ferguson and Will Hodgman. Picture: Scott Gelston T asmanians will have access to medicinal cannabis when the state government's Controlled Access Scheme starts on Friday. From September ...
---