Hemp Balm
Hemp Balm is a concentrated blend of 100% natural and organic plant extracts and oils. Great for the treatment of burns, abrasions, rashes, severely dry skin and insect bites. It can also help sooth inflammatory skin conditions such as dermatitis; eczema and psoriasis.
Visit in-store or order online at hydroexperts.com.au and get free delivery over $499. Only at HYDRO EXPERTS!
---
1 Related Content Found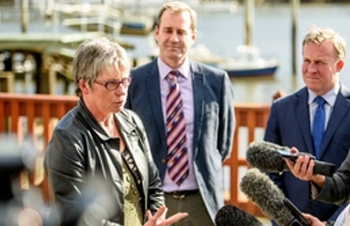 Epilepsy Tasmania CEO Wendy Groot with Michael Ferguson and Will Hodgman. Picture: Scott Gelston T asmanians will have access to medicinal cannabis when the state government's Controlled Access Scheme starts on Friday. From September ...
---