Pots & Containers
Hydroponic pots and containers are an important part of any successful hydroponic gardening system. It provides a setting that replicates the environmental conditions that plants need to grow. It provides a stable environment for the plants to take root, ideal containment for growing media, and assistance in healthy plant development and growth. Hydroponic pots come in a variety of sizes, shapes, and functions depending on the hydroponic system being used. Some of the most common growing pots are plastic pots, fabric pots, air-pots, plastic grow bags.
Pots & Containers by Category
51 Products
1 Related Content Found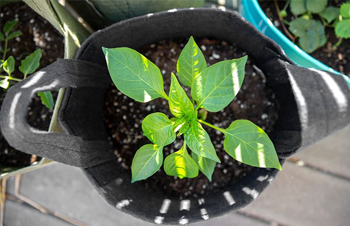 In a plastic pot or wooden raised bed, roots reach the edge of their container and begin to circle endlessly. As these roots travel, minimal lateral branching will occur, resulting in the roots quickly becoming root-bound. This limits the plant's ability to absorb es ...
READ MORE