Viparspectra LED Grow Lights
VIPARSPECTRA Spectrum has been developed by indoor growers over many years of careful experimentation and testing. With this light, you will see an increase in quality by growing bigger flowers that are dense and completely coated in resin. VIPARSPECTRA Reflector Series are scientifically engineered to keep the balance with high PAR/Lumen and suitable Coverage. This design will not far too concentrated in the middle of the growing area which results in stunted plant growth and sunburning.
With revolutionary aluminium cooling heat sinks and high speed quite cooling fans, run 70% cooler than (HID) lights. Viparspectra led grow lights are popular among beginners and intermediate growers. The dimmable series is the most popular of this brand. SHOP ONLINE or visit in-store for lighting systems and grow tents.
---
1 Related Content Found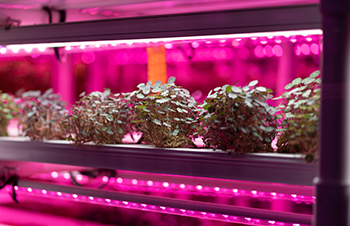 Takeaway: Growing plants under artificial lights don't always work out the way a grower hopes. Sometimes, plants just don't thrive, even when every aspect of the indoor growing environment has been perfected. In recounting a friend's failed tomato experiment, Dr. J. Benton Jones, Jr. ponders whether a less-than-ideal yield is due to the plant species. ...
---