Unit Farm
Unit Farm LED Grow Lights for indoor growing is best for minimal power consumption and high yield. This grow light manufacturer produce high-quality designs and top brand LEDs. UFO Lite, Grow Bar, Cree and Osram, & Epistar LEDs are some of the popular grow lights. SHOP online or visit in-store.
---
1 Related Content Found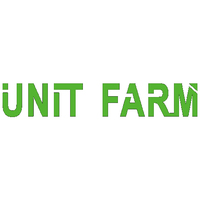 Unit Farm has provided a lot of OEM service to different brands, worked with a lot of indoor growers, universities, specialist growers, commercial growers, and research labs. Their products have been wildly applied for commercial, greenhouse, research and indoor growing. Today, they have got enough experience on LED grow light, so they decided to make their own products, own brand-Unit Farm to provide service to different growers directly. They saw a lot of low quality LED grow lights are using unknown LEDs or Epistar LEDs and got very high failure in a short time, LEDs burnt out ...
---