Water Chillers for Hydroponics
Water chillers keep nutrient solution temperatures within the optimal range (65-70°F). This optimal range allows high levels of dissolved oxygen to be accessible to the root zone while also strengthening plant disease suppression.
Water chillers work in conjunction with water pumps. As the nutrient solution is circulated throughout the system/reservoir, the mechanics naturally heat the solution. This solution is then pumped through the water chiller, where it encounters cooling coils and is chilled to the desired temperature. This cooled solution is then circulated back into the system, providing ideal temperatures for explosive root growth and disease suppression.
Browse our range of water chillers for hydroponics and grow tents online. Shop with confidence with the lowest price guarantee.
---
1 Related Content Found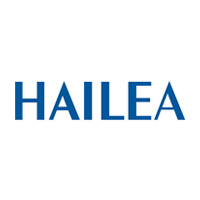 HAILEA is a dynamic and creative mechanical and electrical manufacturing company. For more than 20 years, they have been constantly pursuing new technologies and superior product quality. "Respect for individuality" and "emphasizing the concept of each individual" have made HAILEA a creative and free and open corporate culture. Now, HAILEA has become a world aquarium equipment, aquaculture equipment, garden supplies, industrial air pumps, electronic products and tea set tea art. Active participants and promoters of R&D and production of supplies. HAILEA has been dedicated to c ...
---