Water Heaters for Hydroponics
Water can hold 5 parts per million of oxygen at 25 degrees. At 20 degrees water can hold 8 parts per million of oxygen. The colder the water gets the more oxygen it can retain. The warmer water gets the less oxygen it can retain. However, if water is too cold the plant will stop taking up food.
Ideally, a plant wants a minimum of 5 parts per million of oxygen. Ideal water temperature is between 22-23 degrees C. Keeping the water/nutrient within this temperature range ensures that there is enough oxygen available to the plant while not compromising uptake.
Browse our range of water heaters for hydroponics and grow tents online. Shop with confidence with the lowest price guarantee.
---
1 Related Content Found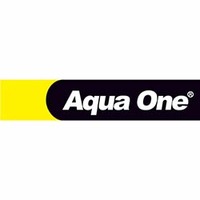 Aqua One has made fish keeping easier for families, enthusiasts and professionals. Aqua One's comprehensive range includes aquariums, technology, nutrition, maintenance and accessories. We offer quality products to suit any budget. Their specialist team includes marine biologists who design, test, and quality control of our products. Aqua One is backed up by an industry leading warranty, and a commitment to providing reliable products. Aqua One is the market ...
---