Carbon Filter by Flange Size 125MM (5" Inch)
---
3 Related Content Found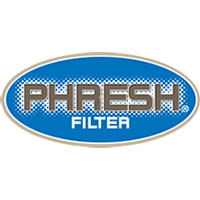 EXPERIENCE THE PHRESH DIFFERENCE. Phresh® Filters are state of the art carbon filters that scour the air to make it clean of dust, foreign particulates, organic compounds and odors. Competitively priced, Phresh® Carbon Filters are half the weight, last twice as long and have the largest selection of sizes to choose from. Phresh® Filters rely on the unique properties of RC-48 Australian activated carbon. They are used in research labs, plant breeding, tissue culture, indoor gardening, backyard & commercial greenhouses for their total airstream filtration char ...
---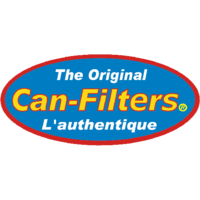 CAN FILTERS — WHEN CLEAN AIR IS ABSOLUTELY ESSENTIAL Industry Leaders in Innovative Air Ventilation Systems With three decades experience in revolutionary packed bed activated carbon filters, Can Filters offers the complete package for your air ventilation needs with filters, fans, and accessories. For times when you need as close to 100% uncontaminated air as possible, rely on Can Filters. We're the Best: Find Out Why Dive in and learn mo ...
---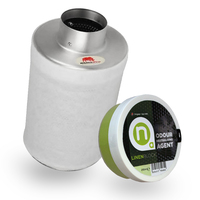 Proper odor control can be a very important part of any indoor garden. There are a few major methods that growers use to manage the odor produced by their garden. Depending on the type of plants you grow, you may not want the odors produced to escape your grow room. For example, lemon sage and castor beans are very fragrant. We hope this guide will help you select the correct odor management system for your grow room. Carbon Filters There are many methods available for controlling odor, the most popular of which is a carbon filter. A c ...
---