How Can Your Smartphones Help you with your Gardening
By Beth Garner 29 November 2017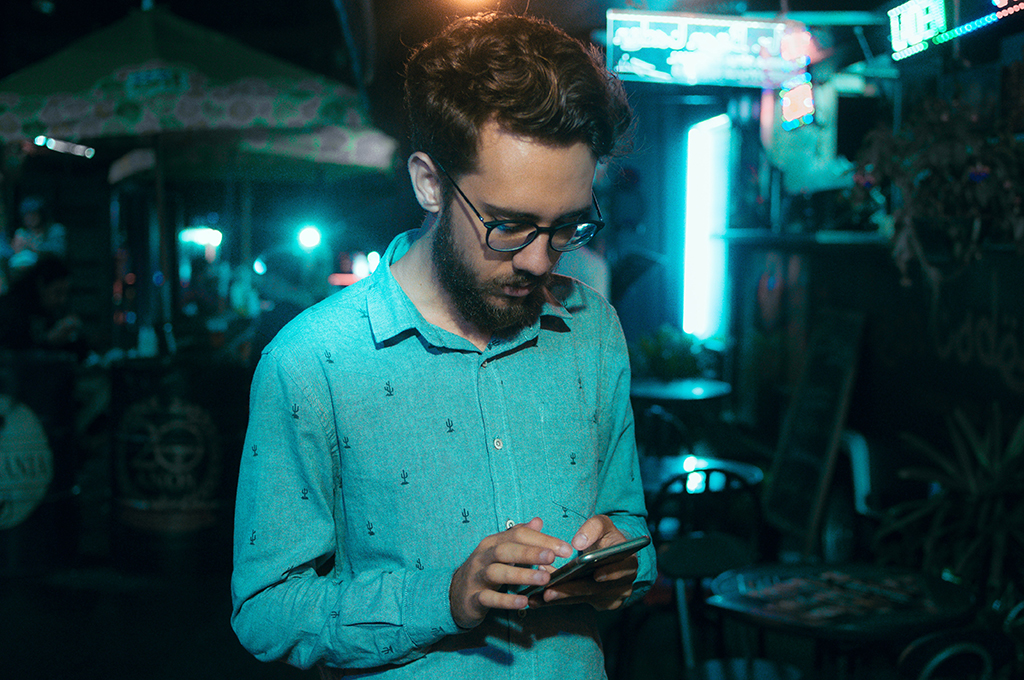 Photo by Felipe Luiz
Takeaway: Ever go for a hike and wonder what those random flowers were called so you could look them up later? Why not take a picture of them and use an app to help you figure it out? There are gardening apps out there that will help you with any gardening task imaginable. Here's a short list to get you started.
Whether you're a green-fingered guru with a large allotment or garden plot, or you're making your first tentative steps into the world of horticulture with a window box or small vertical garden, there are always some matters you need advice on. From when to sow which vegetables, to how to design your garden, there are many smartphone and tablet apps designed to help you all along your gardening journey.
Don't worry if you're not the most tech-savvy person, each app includes a step-by-step instruction guide upon download, walking you through the basics of how it works. These apps are really handy for using both indoors and outdoors for planning your garden, discovering new plants and reading up on how to get the best out of your green space.
DIY Garden Ideas
Also known as DIY Gardening Tips, this app is incredibly simple to use; just swipe your finger across the screen for a new gardening design ideas including beautiful mosaic-inspired stone paths, upcycled tyres and new uses for old bottles. It is a fantastic tool to use as motivation to get crafty on days when you're stuck indoors and it is a great source of inspiration to spruce up a tired-looking garden.
Garden Compass
Do you pass by a garden only to see a beautiful plant or flower and wonder what it is? Simply take a photo and upload to Garden Compass where a team of experts will provide all the information you need and answer any questions you have as well as provide bespoke recommendations.
Have your queries dealt with by human experts who are available 24/7 so you can get a detailed response. The Care Calendar is a useful feature that analyzes your specific gardening problems and suggests products you need to help your green space thrive. Garden Compass is jam-packed with useful information so no matter what your level of gardening knowledge, you're bound to learn something new.
Garden Squared
Sick of sketching your desired garden but just can't seem to get it right? With Garden Squared, you can create as many garden beds as you like when planning a new garden or rethinking an existing one, making adjustments here and there. This planner is perfect for square foot gardens, patio container gardens and raised garden beds. It also comes with tips to help you cater to each style and advice on how to grow different vegetables and flowers.
Gardroid
Gardroid is a great app to help you with organizing your gardening calendar if you forget when you last watered your plants. Just select a vegetable from the list provided and enter the sow date. Then, if you're of the forgetful kind, simply sit back and wait for your app to remind you of the next steps.
With advice including the amount of watering each plant should receive, the distance between sowing, type of soil to use, container depth and height each vegetable will reach, you can create the best environment for your produce. This app is especially useful if you're a first time grower.
GroLog
If you want to get a little technical with your garden and monitor irrigation volume or the pH of your nutrient solution, for example, then GroLog allows you to input this information and then generates a graph or report based on this data. With this high-tech app you can make comparisons between plants and vegetables month by month or year to year to yield better results. A clean, smart interface makes GroLog really easy to use.
Maximum Yield
Get Grow Tips at Your Fingertips with the Maximum Yield Modern Gardening app. For 20 years, Maximum Yield magazine has been the go-to source for information on controlled-environment gardening for modern growers around the world. Its new app gives readers instant access to the latest issues, product reviews, and article postings.
Through the app, have your gardening questions answered, and read timeless articles on everything from grow lights, to nutrients, CO2 enrichment, greenhouses, hydroponics, and more!
Plantifier
A handy app that will save you a lot of time trawling through Google for "types of plants" and getting nowhere, Plantifier does all the hard work for you. Just snap a picture of a plant that takes your fancy, upload it and a team of experts will identify it. What could be better?