Spectrum King LED
Spectrum King LED Grow Lights are designed and manufactured by experienced LED professionals who have been creating custom industrial LED Lighting solutions for various industries, including medical, government, military, commercial, and agriculture for over 10 Years.
Spectrum King has turned the table and produced LED grow lights with full spectrum light that bring out the complete characteristics of plants growing in the sun, while simultaneously operating at less than half the power consumption as CMH and HID lighting. The white full spectrum light is also easy on human eyes, removing the need to use special LED glasses in the grow room. The 140W Closet Case grow light covers an area of 90 x 90cm for the flowering stage, while the dimmable 402 andSK602 are popular choices for larger scale grow rooms. Save money on your power bill while giving your plants the best light conditions for growing with Spectrum King.
---
Filter By Category

Filter By Price Range
2 Related Content Found
Spectrum King LED Grow produces the full spectrum LED Grow Lights saving the energy consumption in comparison to CMH and HID lighting. Buy our King LED Grow Lights and save money and experience the best light conditions for your indoor hydroponics garden. SHOP online from Hydro Experts or visit in-store for more. ...
---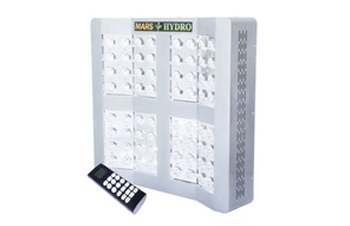 Cree and Epistar LED chips both are widely used in LED displays. Most LED display companies buy chips or lamps from them. Cree is good quality and the price is just OK but a little high on the market, most high-grade customers choose Cree. The most common-used brands of a LED diode are Epistar made in Taiwan and the quality of these LED chips are judged mainly by 3 criteria, which is brightness, attenuatio ...
---