Viparspectra LED Grow Light - XS4000 | True Watt 480W | XS Series
Mean Well Driver | Samsung LM301B LEDs | Dimmable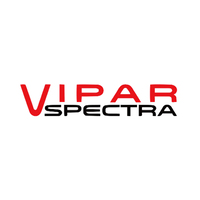 HIGH-EFFICIENCY & HIGHER QUALITY YIELDS:VIPARSPECTRA LED grow light adopts the latest high-quality LED technology-Samsung LM301B diodes, high energy efficiency with 2.9 umol/J, generates more usable lighting per watt and provides better light canopy penetration.
OPTIMAL FULL SPECTRUM & FLEXIBLE DIMMER: Consists of 3000K warm white, 5000K white, 660nm deep red, and 730nm IR light, which providing your plants with excellent full spectrum led grow lights. The red and IR light is particularly useful during bloom, which can speed up bloom time and enhance high yields to obtain the ideal harvest. An added dimmer knob is featured to manipulate the light intensity at liberty, provides desired needs for plants in all stages from veg to bloom.
SILENT OPERATION & SOLID CONSTRUCTION: No fans zero noise. Large areas of solid aluminum heat sinks help you to achieve the ideal cooling system. Adopts high safety performance MEAN WELL HLG series driver to achieve high PAR output, longer lifespan to speed up plant's grow processes, and boost yields while saving you on your energy bill.
Specifications
Dimensions: 100.8 cm x 30 cm x 7.5 cm
Item Weight: 7.45 kilograms
LED Chips:
1008 top-quality LEDs, including

632 Samsung 3000K warm white LEDs
320 Samsung 5000K white LEDs
52 660nm deep red LEDs
4 730nm IR LEDs

Vegging Coverage: 152.4 cm x 152.4 cm @ 70 cm
Flowering Coverage: 121.9 cm x 121.9 cm @ 60 cm
Real Power: 120 V: 480 watts ± 3%
Input Voltage: AC 100-240 V
Input Frequency: 50-60 Hz
Cooling Mode: Passive cooling
Noise Level: 0 dB
Lifespan: ≥ 100,000 hours
Operating Temperature: -20 ºC - 40 ºC
Package Weight: 12.75 kilograms
In The Box
[1] x Viparspectra LED Grow Light - XS4000
[1] x Hanging Kits
[1] x User Manual
[1] x 1.8meters Power Cord
Pure and clean silver look
Industry-leading Samsung diodes
Mean well-LED driver
Up to 50% higher real power and at least 70% higher PAR outputs than other manufacturers
PPE 2.7 µmol/J
Sun-like full spectrum
Including Infrared LED (IR)
Built-in dimmer switch, 5% - 100%
Silicone sealant conformal coating to waterproof LEDs
Passive cooling with larger-surface heat sink
Totally silent
2-Year Replacement Warranty
30-Days From Receipt date, we support return and refund if there is any quality problem with the light.
3-Month From Receipt date, We support exchange and return if there is any problem with the light.
1-year From the Receipt date, We will provide replacement parts with Free Postage.
2-year From the Receipt date, We will provide replacement parts but the Postage charge is applied.