Torus Hydro Perfect PH Inline Edition - 130L / 30 Gallon | PH Stabilizer
The world's first natual ion pH balancer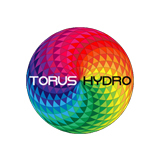 If cart total is less than $499*
Freight applies
If cart total is $499* &amp above
Free
*excluding bulky items

Calculate shipping




The Perfect pH Inline Edition is a revolutionary pH stabilizer that automatically balances the pH of your hydroponics system or reservoir, keeping it in the ideal range for optimal nutrient absorption. PH maintenance is an essential factor in any hydroponics setup. Without the plants being naturally rooted in the ground, excess alkalinity builds up in the system, creating a toxic environment for the plants. The PerfectpH solves this by removing the positively-charged ions that cause this build up, creating the perfect pH environment for your plants.
In The Box
[1] x Torus Hydro Perfect PH - 260L / 70 Gallon | PH Stabilizer
Avoid excess pH swing that inhibits plant growth and weakens the plants immune system by removing excess toxic alkalinity build ups creating a perfect environment for plants.
Eliminates the need for chemical buffers, frequent reservoir changes, pests, wasted water/nutrients. It also helps increase yield.
In recirculating systems, PerfectpH will auto balance to 5.7 – 6.5 pH.
In non-recirculating systems, simply set your pH and PerfectpH and will keep it within ±10% range.
BENEFITS:
Eliminate the need of buffers such as pH Up and down
No longer required to check daily pH
Reduce frequency of reservoir changes
Use less water
Use less nutrients
Less maintenance and labor required
3-Month Replacement
Warranty If the product is faulty within the warranty period, the product will be replaced with a new one.

Please send the product to the following address on the contact us page.