Storz & Bickel - Crafty+ | Imporved Reinforced Housing | Made in Germany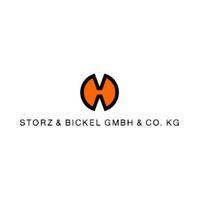 Storz and Bickel
OUT OF STOCK
FREE SHIPPING OVER $499*

If cart total is less than $499*
Freight applies
If cart total is $499* &amp above
Free
*excluding bulky items

Calculate shipping
SECURE PAYMENTS WITH





Introducing the sleeker and improved Crafty+ Vaporizer
Building on the solid foundation laid by the original Crafty Vaporizer, Storz and Bickel have introduced the Crafty+. With new features such as upgraded hardware, improved battery life, reduced heat-up time and an additional preset temperature, the latest offering from Storz and Bickel will not disappoint.
The Crafty+ features a new, slick design which sits comfortably in your hand. The new housing is made from PEEK, a high grade and heat resistant plastic commonly used in the medical field for surgical implants. The material is incredibly durable and will ensure your unit can endure through all its portable adventures.
The new optimized circuit board has reduced heating time to under 80 seconds which is an incredible improvement. In addition, the battery life will now last up to 60 minutes of continuous use, almost doubling the 2 - 3 bowl average of the original Crafty.
Handy and compact, the Crafty+ provides you with outstanding vapour quality, flavour and airflow for elevated everyday experiences. Don't sacrifice performance for portability - get both with the Crafty+.
Crafty+ Vaporizer Default Temperature Settings:
On: 180°C
Boost mode (double button press): 200°C
*NEW* Super Boost (triple button press): 210°C
Please note: The S&B App is currently not available for iOS and Apple devices.
Note: We do not accept returns for opened, used vaporizers. We only accept returns of unopened (brand new) units or faulty units. Click here to LEARN MORE.
Specifications
Manufacturer: Storz & Bickel (Germany)
Device Dimensions: 11cm Height x 5.5cm Width x 3.3cm Thickness
Materials: Stainless steel, aluminium, new high-heat resistant PEEK plastic
Heating Element: Aluminium
Heating Time: < 80 seconds
Temperature Range: 130°C - 210°C
Temperature Control: Three pre-set temperatures, two adjustable via smartphone app
Battery: Lithium-Ion (non-replaceable)
Charger: micro USB
Automatic Shut off: 1 minute (adjustable via smartphone app)
Warranty: 2 Years (additional 1 year when the unit is registered with Storz and Bickel)
In The Box
[1] x Crafty+ Vaporizer
[1] x USB cable
[2] x Liquid Pad
[3] x Normal Screens
[3] x Coarse Screens
[3] x Base Seal Rings
[1] x Dosing Capsule
[1] x Instruction manual
[1] x Safety Instructions
Mixed convection and conduction heating
New slick design for optimized grip and feel
Improved housing material
Improved electronics and optimized circuit board
30% faster heat up time
Bluetooth connection to your smartphone for wireless operation
Three pre-set temperature levels, fully adjustable via app
Default temperature: 180°C
Default new "super-boost" temperature: 210°C
Vibration alert
Adjustable automatic shut off
High Efficiency Heat Exchanger
STORZ & BICKEL GmbH guarantees end customers (hereinafter referred to as "Customer") in accordance with the following provisions that the product (MIGHTY+, CRAFTY+, VOLCANO HYBRID, VOLCANO CLASSIC, PLENTY) that has been delivered to the customer is free from defects in material, of manufacturing or construction faults within the time period of three (3) years (MIGHTY = two (2) years) from the date of delivery (warranty period).
STORZ & BICKEL GmbH shall remedy any defect or fault claimed under the aforementioned warranty at its sole discretion and own cost by repair, replacement with new or refurbished individual parts or delivery of a defect-free product of the same kind and type.
The warranty does not include parts that are particularly affected by wear and tear, such as in particular Batteries, Balloons, Cooling Units, Charging Cables and Adapters, Filling Chamber (VOLCANO), Tube, Screens, Dosing Capsule and accessories included with the products, e.g., Herb Mill, Filling Aid, Brush, etc.
Any other customer claims against STORZ & BICKEL GmbH, especially for compensation are excluded.
However, the contractual or statutory rights of the customer against STORZ & BICKEL GmbH under this purchase agreement shall not be affected by this warranty.
Accordingly, regardless of this warranty, STORZ & BICKEL GmbH is liable for defects as to quality or title for delivery items pursuant to the applicable statutory provisions, in particular Sections 434 ff. BGB (German Civil Code).
The period of limitation for statutory claims for defects is twenty-four (24) months and shall begin when the products are delivered.
Claims under this warranty can only be asserted if
the product is not damaged and does not show signs of wear and tear that was caused by use deviating from the normal intended purpose and specifications of STORZ & BICKEL GmbH (according to the Instructions for Use),
the product does not show signs of repairs or other interventions that were caused by third parties not authorized by STORZ & BICKEL GmbH,
only accessories authorized by STORZ & BICKEL GmbH have been installed in the product and
the serial number has not been removed or made unrecognizable.
Claims under this warranty can only be asserted if the customer registers the product within one year of the delivery at www.storz-bickel.com/registration. Warranty claims shall be voided if the product has not been registered within one year. Warranty claims must be asserted against STORZ & BICKEL GmbH by presenting the original invoice, showing the purchase date, within the term of exclusion of two months after the warranty case occurred or in the case of defects/faults that were not immediately detectable, within two months after their detection.
STORZ & BICKEL GmbH shall assume the costs for sending and returning the product.
Any customs duties and public charges must be paid by the customer.
This shall not apply if the customer was unable to detect that a warranty claim was unjustified.
This warranty shall also apply to the aforementioned extent and under the aforementioned prerequisites (including product registration and presenting the original invoice or product registration and presenting proof of purchase in the case of resale) for any subsequent future owners who are residing in the area of validity if they register the product. If the product has already been registered, new registration by a subsequent future owner is not possible in the case of a resale, thus voiding any possible claim under the warranty.