Mars Hydro LED Bar - SP-150 | True Watt 135W | IP65 | Fanless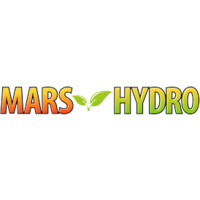 Mars Hydro LED
IN STOCK
FREE SHIPPING OVER $499*
REG. PRICE: $265.00
$249.95

If cart total is less than $499*
Freight applies
If cart total is $499* &amp above
Free
*excluding bulky items

Calculate shipping
SECURE PAYMENTS WITH





SP150, a small single bar LED grow light, with substantial blue in spectra, is an optimal lighting solution for home-grow vegetables, lettuce, succulents...its miniature enables flexibility in various home scenarios such as tables, cabinets, plant shelves, and as supplemental corner light.
Featuring a thick aluminium passive heat sink and densely arranged chips, the SP Series provides high efficacy but low heat output while minimizing obstruction to natural light.
How to distinguish legitimate Samsung diodes?

Samsung diodes use a unique "Flip Chip" where a gold wire is not visible. Other uses cheap diodes or fake Samsung diodes and, gold wire is visible.

Laser X-RAY code on the back of the Authentic Samsung diodes.
Make sure you purchase LED lights with authentic Samsung diodes.
Specifications
Model: SP-150
Number of LEDs:

322 pcs@120V
360 pcs@240V

LED Type: Epistar
Spectrum:

650-665nm,
3000-3200k,
6000-6500k,

Actual Wattage (±5%):

134W±5%@AC120V,
139W±5%@AC240V

Amp Draw: 1.09A/220v
Core Coverage: 50x50CM
Max Coverage:60x60CM
PPE: 2.0μmol/j
PPF:261umol/S @AC120V, 269umol/S @AC240V
Lumen Output (±5%): 19464 lumen±5%
Replaces HPS/MH: 250 watts
IP65 Waterproof: No
Light Size: 60 x 8 x 5 cm
Net Weight: 1.92 KG
Heat Output: 457 BTU
Leds View Angle: 90°/120°Mixed
Input Voltage: 85V-265V(AC)
Frequency Range: 56~60Hz
Waterproof: Yes. IP-65
Noise Level: 0 DB
Max Yield: 2.5g / w
In The Box
[1] x Mars Hydro LED Bar - SP-150 | True Watt 140W | IP65 | Fanless
[1] x Pair of Rope Ratchet (Hanger) - 68KG Capacity
Efficient LED Grow Lights:

SP150 mounts 322 pcs@120V (360 pcs@240V) diodes, consumes only 140w electrical power, but has matching PPF output with a 250w HPS light while saving 44% electricity.

Adequate PPF Output:

Emitting 261umol photons per second, SP150 promises 1.8g/w yield on average with 2.0μmol/j PPE, increasing yields by 30% over HPS lights.

Enhanced Blue Band in Spectrum:

SP150 is a full-spectrum LED grow light with enhanced blue wavelength, thus beneficial to the growth/veg stage of plants, especially for stretching leaves and increasing leaf area. Also, the full-spectrum design ensures the proper growth of the other plant stages.

Waterproof Function and Optimal Heat Dissipation:

Level IP65 waterproof, wipe the worry of humidity. A finned heat sink built by aluminium dissipates the heat quickly.

Safety Certifications And 5-Year Warranty:

CE, ETL, RoHS, UKCA safety certification, 50,000-hour longevity, 5-year warranty, convenient local after-sales service.

Suitable For Various Home Veg Grows:

Flexibly applied to a variety of home scenes, including cabinets, plant shelves, can also be used for corner supplemental lights.
Within 1 year : Free components, repairing and shipping.
1 year - 3 years : Free components but buyer needs to pay 2 way shipping fees and repairing fees.
3 years of free components can be provided.