Products You May Need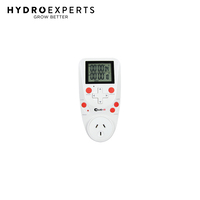 Product Information
This item is discontinued by the manufacturer.




Mammoth tent offers all options possible to growers from the novice to the advanced. Quality assured with dual stitching, high reflective and durable Mylar, strong framing with plastic protective cornering. Easy assembly with interlocking tent options.
Adaptable for all growing systems. Mammoth has covered all fields in tent manufacturing to deliver everyone functional and reliable products to fit your budget.
Specifications
Dimensions (Assembled WxDxH): 3000 x 1500 x 2000
Volume (m3): 9.00
Material: 210D Mylar
Doors:
Ventilation (Windows): 2x 500x300
Water Tray: Removable
Inlet/Outlet Dia.:

Layer: Dual
Cable: 3x 76
Inlet: 2x 254
Outlet: 2x 254
Cool Tube: 2x 254

Frame:

Dia.: 19
Thick.: 0.7
Material: Steel

Corners (Material): PP Copolymer
Equipment (Hangers): 4
Hook: 10
Strap: 2
Chains: n/a
In The Box
[1] x Mammoth Pro 300L (3M x 1.5M x 2M)
Light proof design
Quick and easy assembling
New designed strong frame with 19mm steel poles and high quality corners and connectors
Available in a wide range of sizes
Big doors offer easy access
Multiple inlets and outlets for flexible installation