Lumatek Utopia 600W/630W HPS/CMH Controllable Fixture + Lumatek 630W CMH Lamp
Temperature-controlled dimming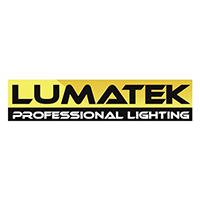 Lumatek
REG. PRICE: $800.00
$794.95

If cart total is less than $499*
Freight applies
If cart total is $499* &amp above
Free
*excluding bulky items

Calculate shipping
SECURE PAYMENTS WITH





Lumatek Utopia HPS/CMH Controllable Fixture - 600W/630W | DE | 220 - 240V
220-240V Current Utopia 630W/600W Fixture designed to run CMH & HPS Lamps under a 97% reflective Hammertone Focal Reflector
Lumatek continues to innovate by introducing to you, the next generation of HID digital ballast technology for the horticultural grow lighting sector…
The all-new ​Lumatek Utopia 630W/600W DE CMH/HPS ​controllable fixture uses the latest in microprocessor-controlled electronics, to power both high-voltage CMH and HPS grow lamps – which are the most efficient HID light source for horticulture farming – allowing for both possibilities without additional expense.
Designed for use in climate-controlled grow rooms, tents & greenhouses, the Utopia is an integrated all in one fixture with a hybrid digital ballast linking to a double-ended (DE) lamp holder in a premium 97% reflective hammer-tone and aluminium focal reflector.
The Utopia 630W/600W fixture/ballast can drive both high or low voltage 600W HPS and 630W CMH DE grow lamps. Reducing the need for different ballasts/fixtures for each light source and thus reducing cost and maximising efficiency and flexibility to all growers.
Using our HID extension cable the Utopia fixtures ballast can also be disconnected from the reflector and used remotely for more flexibility.
The Utopia controllable is also available as an individual remote digital ballast that can be used with the reflector of your choice and offers the same hybrid tech
The Utopia fixture is both manually dimmable and can be externally controlled using the Lumatek Control Panel for up to 400 fixtures per controller unit, with automated and temperature-controlled dimming and safety protection for even greater precision, assurance and control.
It features three manual power settings at 80%-90%-100% with externally-controlled light intensity from 80% – 110% in 1% increments using a Lumatek control panel.
Specification
Input Voltage: 220-240V 50/60Hz
Power Consumption (at 100%): 660W
Input Current: 2.7 – 3.0A
Efficacy: 95%
Light Distribution: 140º
Lamps: 630W CMH DE 240V & 600W HPS DE 400V
Reflector: 97% reflective Alanod Hammertone Focal
Dimmable: 80%-90%-100%
Power Factor: >0.98
THD: <10%
External Control: With Lumatek Digital Panel
Dimensions: 712x251x108 mm
Weight: 4.35 Kg
Certificates: CE
Lumatek CMH Lamp - 630W | 3100K
This Double-Ended (DE) high-frequency pulse-start lamp has been engineered for use with Lumatek 630W DE CMH electronic ballast and is produced using high-grade ceramic arc tube technology and a specific horticultural gas blend that creates optimal spectral output for healthy plant growth.
CMH technology creates high energy PAR/PPF levels with low heat at full spectrum which is closer to sunlight and produces healthier plant growth and larger yield. With a CRI (Colour Rendering Index) of >90%, CMH is perfect for growing high-quality produce and essential oil extraction. Lumatek 630W Double-Ended (DE) Ceramic Metal Halide (also known as CMH/CDM/LEC) lamps are available in 4200K Daylight and 3100K Agro CCT formats.
Double-ended CMH lamps are more stable than traditional, single-ended Metal Halide (MH) lamps and this allows them to have an increase in light intensity and PAR/PPF output of up to 50% compared with similarly powered standard MH lamps.
The PCA ceramic arc tube permits the lamp to operate at higher internal temperatures increasing colour rendering, output and efficiency. PCA resists interaction with the chemicals inside the tube which stabilizes the chemical mix over the life of the lamp, thereby improving colour consistency and PAR/PPF level maintenance. Pulse-start technology enables faster start-up & restrike time, longer lamp life and increased lumen maintenance.
Specification
Power Voltage: 240V 50Hz
Lamp Power (W): 630
Lamp Current (A): 3.2
Rated Life (H): 12000
CCT(K): 3100K (Agro) or 4200K (Daylight)
CRI (%): > 94%
Luminous Flux (lm): 70000 (3100K) & 72000 (4200K)
Luminous Efficiency (lm/W): 112 (3100K); 115 (4200K)
PAR (umol/sec): 1250 (3100K) & 1200 (4200K)
Bulb: T32.5
Base: K12x30s (Double Ended)
Double jacketed explosion proof rated for open reflector
Documents

Download PDF brochure
In The Box
[1] x Lumatek Utopia Fixture - 600W HPS | DE | 220 - 240V
[1] x Lumatek Ceramic Metal Halide (CMH) Lamp - 630W | DE | 3100K