Lumatek Pro Digital Controllable Ballast + AUVL HPS 1000W Lamp + Adjust-A-Wings Reflector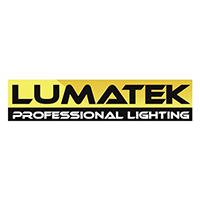 If cart total is less than $499*
Freight applies
If cart total is $499* &amp above
Free
*excluding bulky items

Calculate shipping
SECURE PAYMENTS WITH





Lumatek Pro Digital Controllable Ballast - 1000W | Dimmable | 400V | HPS & MH
This is our most powerful intelligent 1000W ballast which integrates the proven and reliable Lumatek technology and with an addition of Control capability. The LUMATEK Pro 1000W 400v Controllable has been developed to connect to 240V power supply and light 600/750/1000W 400V HPS grow lamps.
400V grow lighting is now standard in professional horticulture because of the extra PAR/PFF (grow light) produced with greater efficiency and lower energy costs. Improved PAR Light ensures a constant and uniform plant growth.
Developed to meet professional standards & main requirements of the grower:
Additional PAR/PFF - up to 10% more grow light
More light = more yield/revenue
Improved PAR Light Output maintenance
Highest System Efficiency
High reliability
low energy costs
Affordable price - little more than standard 240V equipment
Connect to 240V power supply and light 400V Double Ended horticultural grow lights
Lumatek use the latest electronic components to improve performance & efficiency to reduce the cost of high-end professional equipment for the end user.
Lumatek Pro ballasts are tested and compatible with 400V DE HPS lamps from all leading manufacturers including Phillips. Comparison testing has demonstrated up to 10% more PAR/PFF than standard horticultural lamps with improved PAR light maintenance levels.
Lumatek have a proven reputation for reliability and performance. The Pro 400V series provide affordable professional grow lighting solutions to the indoor grow market.
The new addition of Control capability allows you to easily monitor and regulate your grow room environment (Lighting timming, sunrise/sunset, digital 1% dimming, etc). By simply connecting the Lumatek Digital Panel (sold separately) into the TRS "Link" port on your controllable ballast.
Specification
Size L x W x H(mm): 318 x 166 x 96
Weight (Kg): 4.9
Case: Graduated Fin Aluminium
Dimming (W): 600W - 750W - 1000W – Super Lumens (115%)
Mains Supply Voltage: 240V 50Hz
Input Input Current Max (A): 5.1
Input Power (W): 1200
Output Power (W): 1150
Operating Frequency (KHz): 125
Power Factor: 0.99
THD(%): <10
Efficiency(%): 96
Mains Voltage Range(V): 175 – 275
Lamp: 600W, 750W, 1000W HPS
Full circuit protection; open/short, over temperature, over/low voltage, end of lamp life/rectification
EMI suppression certified
AUVL Grow Green EL HPS Lamp - 1000W | 400V | DE | uMol 2100 | Flower Bulb
Manage the climate to your will
Greenhouses allow growers to manage the climate largely to their will. By adjusting temperature, humidity and CO2 concentration - the key factors for healthy growth - to the plants' needs. They can develop faster and better, they yield more and are less susceptible to disease. As a result, even tropical and sub-tropical plants can be grown in relatively cool regions.
Light is the limiting factor
At higher latitudes over 40 degrees north or south, the light during winter is a limiting factor. Short days and low intensity light mean that the level of photosynthesis is usually too low to maintain production and quality at the desired level. This problem can be resolved with artificial light which enables growers to produce crops profitably all year round. That is why more and more growers are investing in high quality supplemental light systems.
GROW GREEN lamps
To meet this increasing demand, the specialist German lamp manufacturer Advanced UV Light (AUVL) has developed ideal lamps for horticulture. GROW GREEN lamps emit light in the right spectrum, they are highly efficient and their low sensitivity to interference and long service life set them apart from other alternatives. And the result is a better harvest.
Light sensitivity of humans and plants
Light is, for the human eye, the visible part of the electromagnetic spectrum covering roughly the 450 to 700 nanometre frequency range (spectrum). The human eye is most sensitive to light in the green/ yellow range with a wavelength of around 550 nanometres, with much lower sensitivity to red and blue. The intensity of light in the range visible to the human eye is expressed in Lux
Efficiency
The striking factor shown by the McCree curve is that plants use red light more efficiently for photosynthesis than other light colours. This means that grow lamps that emit relatively high quantities of red light will achieve higher levels of photosynthesis than lamps of the same intensity that emit less red light. GROW GREEN lamps have been developed with this in mind; they efficiently convert the electricity used into growth light in the most useful spectrum.
PAR light
Research by McCree (1972) among others has shown that plants use a broader light spectrum for photosynthesis, from 400 to 750 nm. They are relatively less sensitive to green light but more sensitive to blue and especially red light than humans. The spectrum that aids photosynthesis is known as PAR light (Photosynthesis Active Radiation). The intensity of this growth light is expressed in the number of light particles or photon that reach a surface per time unit (µmol/s/m2 ).
Specification
Output: 1000 W
Current: 4.8 A @ 230V
Ignition voltage: 3.2kV
PAR light: 2100 µmol/s
Expected service life: 10 000 hours
Adjust-A-Wings Reflector - Avenger Medium / Avenger Large / Defender Medium / Defender Large
Adjust-A-Wings were designed and built with one task in mind: to provide the best quality, most uniform, canopy-penetrating and plant-friendly light for grow rooms and climate rooms. Unlike some 'deep-dish' lighting fixtures which were born in the greenhouse world to supplement sunlight during winter, Adjust-a-Wings are especially horticultural lighting solutions where they are the sole light source.
The Adjust-A-Wings double-parabolic reflector was invented by lighting specialist and plant guru, Mr Paul Cronk BSc, in Australia in 1995. Back then, indoor gardening was still in its infancy and the reflectors available at the time were inefficient, angular and crude. Paul's major brainwave was the 'double-parabolic' shape which both dissipates heat from the lamp and produces a beautiful, mathematically uniform light distribution over the plant canopy.
The Adjust a Wings reflector has the advantage that can be placed very close to the plants, increasing efficiency without limiting the area of ​​action. The Adjusts to Wings reflectors is assembled with the highest quality materials, including flexible aluminium coated fibreglass (95% reflection). Removing the "Hot Spot" allows you to considerably lower the reflector towards the plants, having incredible results!
In The Box
[1] x Lumatek Pro Digital Controllable Ballast - 1000W | Dimmable | 400V | HPS & MH
[1] x AUVL Grow Green EL HPS Lamp - 1000W | 400V | DE | uMol 2100 | Flower Bulb
[1] x Adjust-A-Wings Shade Only - Avenger Medium / Avenger Large / Defender Medium / Defender Large
[1] x Adjust-A-Wings Hellion Double Ended Socket Kit
[1] x Pair of Rope Ratchet (Hanger) - 68KG Capacity