Lumatek Precision Pro Full Kit - 1000W | HPS | 400V
Premium Professional Grade Reflector Design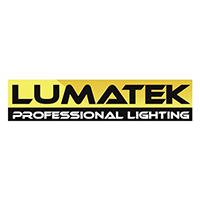 If cart total is less than $499*
Freight applies
If cart total is $499* &amp above
Free
*excluding bulky items

Calculate shipping
SECURE PAYMENTS WITH





The Lumatek Precision hood is a premium professional grade reflector designed specifically for grow room and grow tent use. The closed-end design is vented to allow heat dissipation and focuses the light straight down into a 1.2 x 1.2m footprint. The Precision is produced using fine hammer profile aluminium, vapor -coated with glass and titanium dioxide to create an excellent 95 – 97% reflectivity and is resistant to tarnishing or corrosion making this the most reflective and most durable reflective material on the market. This high-quality grow light reflector creates good penetration and a uniform square spread of light with no hot spots so that plants grow evenly. The closed-end design and excellent reflective surface ensure maximum light intensity focused straight down onto plants with very little light wasted and durable enough to provide consistently high performance over many years use.
The LUMATEK Pro 1000W Controllable e-ballast has been developed to connect to 240V power supply and light 600/750/1000W 400V Double-Ended (DE) HPS grow lamps. The ballast can either be mounted directly to the Precision reflector to help reduce the potential for EMI or used remotely to help manage to grow room temperature.
400V grow lighting is now standard in professional horticulture because of the extra PAR/PFF (grow light) produced with greater efficiency and lower energy costs. Improved PAR Light ensures a constant and uniform plant growth.
Developed to meet professional standards & main requirements of the grower:
Additional PAR/PFF - up to 10% more grow light
More light = more yield/revenue
Improved PAR Light Output maintenance
Highest System Efficiency
High reliability
low energy costs
Affordable price - little more than standard 240V equipment
Connect to 240V power supply and light 400V Double Ended horticultural grow lights
Lumatek uses the latest electronic components to improve performance & efficiency to reduce the cost of high-end professional equipment for the end-user. Lumatek Pro ballasts are tested and compatible with 400V DE HPS lamps from all leading manufacturers including Phillips. Comparison testing has demonstrated up to 10% more PAR/PFF than standard horticultural lamps with improved PAR light maintenance levels.
Lumatek has a proven reputation for reliability and performance. The Pro 400V series provides affordable professional grow lighting solutions to the indoor grow the market.
Note: Lamp sold separately
Documents

Download PDF brochure
Specifications
1000W Pro 400V Controllable e-ballast
Size L x W x H(mm): 318 x 166 x 96
Weight (Kg): 4.9
Case: Graduated Fin Aluminium
Dimming Range (W): 600W - 750W - 1000W – Super Lumens (115%)
Mains Supply Voltage: 240V 50Hz
Input Current Max (A): 5.1
Input Power (W): 1200
Output Power (W): 1150
Operating Frequency (KHz): 125
Power Factor: 0.99
THD(%): <10
Efficiency(%): 96
Mains Voltage Range(V): 175 – 275
Lamp: 600W, 750W, 1000W HPS
Full circuit protection; open/short, over-temperature, over/low voltage, end of lamp life/rectification
EMI suppression certified
Precision reflector
Designed specifically for grow rooms and tents
VPD glass-coated fine Hammer aluminium
95-97% reflectivity
Most reflective & tarnish resistant reflective surface on the market
Vented for heat dissipation
Innovative double-ended k12x30s lamp sockets
Rated for DE grow lamps up to 1000W
Available separately or as Precision 1KW DE Fixture
Maximum performance on the indoor environment (1.2 x 1.2)
More light = more yield!
In The Box
[1] x Precision Double Ended Reflector
[1] x LUMATEK Pro 1000W 400V Controllable
[2] x Ratchet Light Hangers
[1] x 5mt Reflector Extension Cord
[1] x Control Link Cable
High efficiency & energy saving
Controllable option via remote Lumatek Digital Controller
Completely silent and maximum heat dissipation
RF shielding
LED status indicator
Full circuit protection
Soft start technology
Intelligent start technology
Automatic frequency adjustment
Re-strike system
Superior color rendering (CRI), super-high PPF increased Ultraviolet and far red wavelengths
5 years warranty (Ballast)
CE certification
3-Year Replacement Warranty
If the product is faulty within the warranty period, the product will be replaced with a new one.
Please send the product to the following address on the contact us page.
Others Also Bought