Lumatek HPS 600W Lamp + Lumatek 400V Controllable Ballast + Sea Hawk Reflector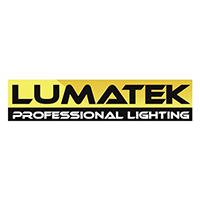 If cart total is less than $499*
Freight applies
If cart total is $499* &amp above
Free
*excluding bulky items

Calculate shipping
SECURE PAYMENTS WITH





[1] x Lumatek Utimate Pro Digital Controllable Ballast - 600W | 400V | Dimmable
The Lumatek Ultimate Pro 600 has been specifically designed to help the hobby grower access the benefits of using electronics to control and power both 240V MH/HPS and professional 400V HPS horticultural lamps. The Lumatek Ultimate Pro automatically detects the lamp connected and then powers that light. The 400V lamps are superior to the 240V lamps traditionally used in the hobby hydroponics and indoor garden markets due to their increased efficiency and greater PAR spectrum output. Photosynthetic Active Radiation (PAR) refers to the part of the light spectrum that plants actually use to photosynthesize and make energy to grow.
Using microprocessor and software controlled electronics, the Lumatek Ultimate 600 is an ultra-high frequency ballast operating at 120KHz (120,000 cycles per second) for 400V and 90KHz for 240V lamps.
The new addition of Control capability allows you to smartly monitor your room temperatures, light timing, automation, safety control and dimming. By simply connecting the Lumatek Digital Panel (sold separately) into the TRS "Link" port on your controllable ballast.
[1] x Lumatek High Pressure Sodium (HPS) Lamp - 6000W | 400V
This 400V pulse-start lamp has been engineered for use with Lumatek Ultimate Pro 600W 400V electronic ballast and is produced using high-grade ceramic arc tube technology and specific horticultural gas blend that creates optimal spectral output for healthy plant growth.
400V HPS lamps are more efficient than standard HPS lamps and this allows them to have a 10% increase in light intensity and PAR/PPF output.
The PCA ceramic arc tube permits the lamp to operate at higher internal temperatures increasing colour rendering, output and efficiency. PCA resists interaction with the chemicals inside the tube which stabilizes the chemical mix over the life of the lamp, thereby improving colour consistency and PAR/PPF level maintenance. Pulse-start technology enables faster start up & restrike time, longer lamp life and increased lumen maintenance.
Specifications:
Bulb: T46
Lamp Power (W): 600W
Power Voltage (V): 240V 50Hz
Lamp Current (A): 3.6A
Rated Hours: 24,000
CCT (K): 2000
Luminous Flux (lm): 90,000
PAR (micromol/sec): 1100
CRI: 20
Base Designation: E40
[1] x Sea Hawk Ultra Lite HID Reflector - Small / Medium / Large / White Medium / White Large
quality hammer-tone deluxe finish
multi-fold reflector for even, direct light distribution
extremely lightweight construction
easy mounting
comes fully assembled, including a quality lamp holder
Specifications:
Silver | Small: 480 x 400MM
Silver | Medium: 470 x 470MM
Silver | Large: 650 x 550MM
White | Medium: 480MM x 550MM]
White | Large: 650MM x 550MM
In The Box
[1] x Lumatek Utimate Pro Digital Controllable Ballast - 600W | 400V | Dimmable
[1] x Lumatek High Pressure Sodium (HPS) Lamp - 600W | 400V
[1] x Sea Hawk Ultra Lite HID Reflector - Silver Small / Silver Medium / Silver Large / White Medium / White Large
[1] x Pair of Rope Ratchet (Hanger) - 68KG Capacity