Lighting Kit HPS Flower Gavita 400W + Lumatek Ballast + Adjust-A-Wings Avenger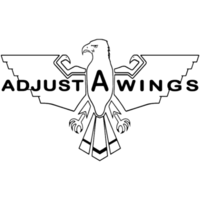 If cart total is less than $499*
Freight applies
If cart total is $499* &amp above
Free
*excluding bulky items

Calculate shipping
SECURE PAYMENTS WITH





Lumatek Digital Dimmable HPS & MH Ballast - 400W
Lumatek Electronic Ballasts are extremely power efficient, producing an intense light output while using relatively low power. With a light output of up to 30% more than conventional ballasts, it is no wonder why more and more people are turning to the Lumatek Digital Ballast range.
Lumatek Digital ballasts use switching electronics and small frequency inductors to control the current and voltage to the lamp. They contain a 'micro-processor' similar to what's used in a home computer.
This allows them to;
run both M.H and HPS lamps
make adjustments based on the type of lamp it's running,
compensate for degrading lamps by changing the output.
All Lumatek ballasts incorporate 'Soft Start' technology allowing them to use very low start up currents (amps). This is a huge advantage when using multiple ballasts, allowing more units to be turned on at the same time off the same circuit or timer.
Specifications:
Electronic ballast for 250W or 400W HPS or MH lamp
Voltage: 230V 50/60Hz
Current: 1.90A
Input power: 440W
Output power: 420W
Power factor: >0.99
Voltage range: 175~275V
THD: <8%
Lamp CCF: <1.7
Operating Frequency: high frequency
No audible noise, no flicker
Environment temperature for full load operation: -25~40°C(-13~104°F)
Enclosure temp. rise ((Δt) 29°C (84.2°F)
Env.IP require: >IP23
Humidity: capable of operating in relative humidity of 0% to 90%, non-condensing.
Gavita HPS Bulb 400W
European horticultural lamp with the enhanced light spectrum and long light maintenance
Brand: Gavita
Type: Enhanced spectrum HPS lamp
Power: 400 Watt
Lamp base: E40
Lumens: 56.500
Growlight (µMol): 710
Light maintenance 1 year (5000 hours): >95%
Voltage: 230V / 240V
Electronic: Developed for Electronic Ballast
Adjust-A-Wing Avenger (Medium or Large)
ADJUST-A-WINGS has been developed with the latest and most advanced techniques, using next-generation flexible and reflective aluminium materials.
Adjust-A-Wing Medium: Suitable for 400W - 600W
Adjust-A-Wing Large: Suitable for 2 x 600W or 1 x 1000W
Super bright crystallized and granulated aluminium reflector
Stainless steel cable and multiple anchor points
Easy installation. No tools required
Lamp holder adjustable in height, completely parallel to the reflector
Curved anchors to hang the reflector, which allows it to be "inclined"
Super spreader not included
Attaching a SUPER SPREADER diffuser to our bulb holder allows us to have the bulb at half the normal distance from the plants, which guarantees a 30% increase in production.
In The Box
[1] x Lumatek Digital Ballast - 400W
[1] x Gavita HPS Bulb - 400W
[1] x Adjust-A-Wing Avenger (Medium or Large)
[1] x Pair of Rope Ratchet (Hanger) - 68KG Capacity | For Light Fixture