Lighting Flower Kit HPS 600W + Magnetic Ballast + Cooltube Size: 150MM (6" Inch)
#SKU: HPS-LGT-KIT1131
Brand:
Notify me when back in stock
Product Information
This item is discontinued by the manufacturer.
Description
Hydro Experts Magnetic HPS & MH Switchable Ballast - 600W | 1 Year Warranty
This HPS/MH Switch-able Magnetic Ballast can be used with either a HPS (High Pressure Sodium) or MH (Metal Halide) bulb and is easily changed between setups. The ballast features a Power Cool Housing with an improved design that greatly reduces heat. It also uses Aerovox Capacitor which is widely considered the best in the industry.
Specifications:
Wattage: 600W
Works with both HPS and MH lamps
Easily wall mountable
Long strike distance to the lamp up to 15M
Thermal cutouts to protect against short circuit
Pre-wired input and output cable
CE certified
Super HPS Bulb 600W
This Super HPS grow lamp allows to stretch your growing season to 365 days a year. Fine-tune your lighting system to provide optimum spectral energy levels which promotes vigorous plant growth. Super HPS grow lamps provide up to 15% more available energy for plant growth than the standard high-pressure sodium lamp.
These bulbs are designed for both Magnetic and Digital Ballasts.
Available in 250W, 400W, 600W and 1000W.
| Description | Initial Lumen | Color Temp | Color Rendering Index | Glass Shape |
| --- | --- | --- | --- | --- |
| Super HPS 250W | 3100 | 2100 | 24 | T46 |
| Super HPS 400W | 51000 | 2100 | 24 | T46 |
| Super HPS 600W | 90000 | 2100 | 22 | T46 |
| Super HPS 1000W | 140000 | 2100 | 25 | ET25 |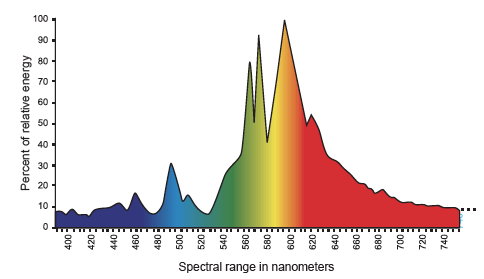 Buyers please be aware that light bulb is a consumable product. Regardless of HPS, MH, LED, fluorescent or the conventional incandescent light bulb, the fact that the total lumen (brightness) will decrease in time. For an optimized growing condition, it is strongly recommended to change your growing light after 12 months of continuous use.
Cooltube Reflector Ø 150MM (6" Inch) / Ø 200MM (8" Inch)
Air-Cooled Reflector is the ideal solution for minimizing heat build-up problems in a grow room. Many Cool Tubes can be installed in-line for greater cooling efficiency. 300CFM of cooling power minimum is recommended per Cool Tube unit when housing a 1000 watt HID bulb.
Air duct size: Ø 150MM (6" Inch) / Ø 200MM (8" Inch)
Built-in 5KV pulse rated mogul socket fits HPS/MH lamps/bulbs
Accommodates HPS and MH lamps from 250W-1000W
Internal and external reflectors included
All stainless steel and aluminium construction, will NEVER RUST!
External Reflectors included. They are made from highly polished and textured aluminium (95%+ reflective) for maximum light output without "hot-spots"
5M Cord is compatible with most major brand ballast enclosures
Can be used horizontally or vertically
Fits all HPS/MH bulbs except the large 1,000 watt Metal Halide BT56 bulb (the one that is as big as a football)
[1] x HPS/MH Switch-able Magnetic Ballast 600W
[1] x Super HPS Lamp 600W
[1] x Cooltube Reflector ( Ø150MM or Ø200MM )
[1 Pair] x Heavy Duty Lighting Reflector Hangers
| | |
| --- | --- |
| SKU | HPS-LGT-KIT1130 |
| Barcode # | Does not apply |
| Brand | Generic |
| Shipping Weight | 11.0000kg |
| Shipping Width | 0.520m |
| Shipping Height | 0.250m |
| Shipping Length | 0.720m |
| Unit Of Measure | ea |
---
We Also Recommend
---
Others Also Bought
---
More From This Category