Jungle Room Ultimate Package - 3x1.5x2M | California Solar System 550 | 8" Fan/Filter Kit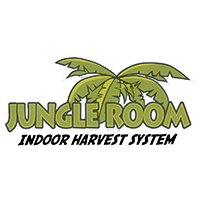 Jungle Room
OUT OF STOCK
FREE SHIPPING

If cart total is less than $499*
Freight applies
If cart total is $499* &amp above
Free
*excluding bulky items

Calculate shipping
SECURE PAYMENTS WITH





If your "Ultimate Kit" purchase appears as the "Back Order", please email us at info@hydroexperts.com.au or call us on (02) 8041 7959.
Want to grow indoor?
Prefer LED than HID?
Need quality equipment?
Require easy assemble?
Look for a 3 x 1.5 x 2M setup?
Then this is your ideal kit.
Did we mention we handpicked the best parts for this kit? If a different grow setup is required, please phone us on 02 8041 7959 or email us at sales@hydroexperts.com.au for assistance and quotes.
The total value of the package is worth $4400 if purchased separately. Buy it now with free delivery.
The Jungle Room Ultimate Package comes with:
In The Box
1 x Jungle Room Original Tent - 3M x 1.5M x 2M
2 x California Lightworks Solar System 550 - True Watt 400W | Commercial Series LED
1 x Phresh Silenced EC Hyperfan v2 w/ Controller - [Size: 200MM (8" Inch)]
1 x Original Phat Phresh Carbon Filter [Size: 200 x 500]
3 x Quick Release Clamps 200MM
1 x Black PVC Coated Dual Layer Air Duct - 5 Meters | 203MM (8" Inch) | Ventilation
1 x Silver Foil Aluminium Insulation Duct Tape
1 x Hygrometer
2 x Mojo Cow Ultimate Timer | For Complete Control
2 x Pair of Rope Ratchet 68KG Capacity