Hortitek Grow Board LED Light - 660W
Full Spectrum LED | Dimmable | IP65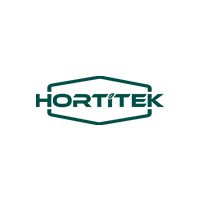 Hortitek
OUT OF STOCK
FREE SHIPPING
SECURE PAYMENTS WITH

BUY NOW, PAY LATER
Pay in 4, interest-free. Afterpay it.

ZIP NOW, PAY LATER
Repay on a convenient weekly, fortnightly or monthly schedule.

ENJOY NOW, PAY LATER





Hortitek GrowBoard is a modular design Quantum Board grow light can replace your 1000w HPS grow lights.
Specifications
Power: 660W
Voltage Range: 90V ~ 350V

Amp @ 120V: 5.67
Amp @ 208V: 3.22
Amp @ 220V: 3.00
Amp @ 230V: 2.90
Amp @ 240V: 2.77
Amp @ 277V: 2.38

Frequency: 50/60Hz
PF: >0.95
THD: <10%
Max PPF: 1700µmol/s
PPF Efficacy: 2.45µmol/J
CCT: 4200K
CRI: 65%
Working Temperature: 0°C to +40°C (-22°F to + 104°F)
Storing Temperature: -20°C to +65°C (-4°F to + 149°F)
Weight (Driver Included): 12KG
IP Rating: IP65
Vegetative Stage (MIN 100PPFD): 2.0 x 1.8m @ 60cm height
Flowering Stage (MIN 200PPFD): 1.5 x 1.3m @ 60cm height
Dimensions: 606MM X 960MM X 97MM
In The Box
[1] x Hortitek Grow Board LED Light - 660W | Full Spectrum LED | Dimmable | IP65
Increased Yield Quality
Flexible Modular
Power manual dimming Knob
Full Spectrum LED For complete Growth Period
IP65 Water-Resistant
PPF Efficacy of 2.45µmol/J
Low heat
3-Years Manufacturer Warranty
If the product is faulty within the warranty period, the product will be replaced with a new one.
Please send the product to the following address on the contact us page.