Homebox Vista Propagation Grow Tent - Medium | 1.25M x 0.65M x 1.2M
2 x Removable Shelves are included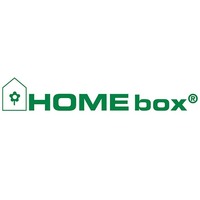 Products You May Need

If cart total is less than $499*
Freight applies
If cart total is $499* &amp above
Free
*excluding bulky items

Calculate shipping
Product Information
This item is discontinued by the manufacturer.




The HOMEbox Vista Medium planting tent captivates with great features that users of our proven Clonebox View have long appreciated. However, this planting tent has great new features that makes growing plants even easier.
Through the viewing windows in the front and side area, valuable plants can be given the attention they deserve. These are of course lockable to create a completely dark environment if necessary. In addition, the Vista Medium is equipped with an adjustable shelf system. One can therefore freely choose whether to equip the usable area with up to 12 large propagators or whether one allows plants in growth the "luxury" of more space. In addition, four individual shelf inserts are available, which can be used variably. Therefore there is the possibility to create a generous room greenhouse on one side of the tent and to use the other area for smaller plants - unbeatable flexibility!
As with all HOMEbox products, the construction is child's play also with this planting tent.
Size (mounted): 125 x 65 x 120 cm
Acreage: 2.4 m2
Specifications
Two large, transparent, lockable viewing windows in the side area (41 cm x 54 cm) a large window in the front area (85 cm x 85 cm)
High-tech design and technology from Germany
Robust, impermeable and dirt repellent materials for a long service life
Integrated, water-impermeable floor element
Second floor element, which is firmly connected to the tent by a wrap-around zipper
Tubes: + 100 mm: 2 x rear
+ 200 mm: 1 x roof
OmniFlow-Airvent: 2 x Ø 150 mm (1x left, 1 x right side)
Resistant outer material Optimal reflective PAR + interior coating for faster growth and better yields
Total Blackout Zippers - Lightproof Zippers
After sealing, the unit is completely sealed and opaque
Maximum load: 100 kg
In The Box
[1] x Homebox Vista Propagation Grow Tent - Medium | 1.25M x 0.65M x 1.2M