Homebox HL120 V2.0 Ultimate Package
1.2x1.2x2M | Lumatek 600W Kit | 6" Fan/Filter Kit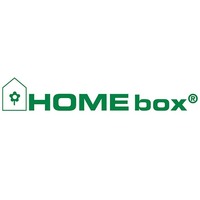 If cart total is less than $499*
Freight applies
If cart total is $499* &amp above
Free
*excluding bulky items

Calculate shipping
SECURE PAYMENTS WITH





If your "Ultimate Kit" purchase appears as the "Back Order", please email us at info@hydroexperts.com.au or call us on (02) 8041 7959.
Want to grow indoor?
Space restricted?
Prefer to choose your own grow method and nutrients?
Need quality equipment? Then this is your ideal kit.
Did we mention we handpicked the best parts for this kit? If a different grow setup is required, please phone us on 02 8041 7959 or email us at sales@hydroexperts.com.au for assistance and quotes.
The total value of the package is worth $1645 if purchased separately.
The Homebox Evolution HL120 V2.0 Ultimate Hydro Package comes with:
In The Box
1 x Homebox HomeLab Indoor Portable Grow Tent - HL120 V2.0 | 1.2 x 1.2 x 2M
1 x Adjust-A-Wings E40 Lamp Socket Holder - Suit Defender or Avenger Series
1 x Lumatek Ultimate Pro Digital Controllable Ballast - 600W | 400V | Dimmable
1 x GE Lucalox PSL High Pressure Sodium (HPS) Lamp - 600W | 400V | E40 | EL | SE
1 x Adjust-A-Wings Shade Only -Socket Required Separately [Size: Large] | Defender
1 x Phresh EC Hyperfan v2 w/ Controller - 150MM (6") | 330CFM
1 x Phresh Carbon Filter 150 x 500MM | 475CFM
3 x Quick Release Clamps 150MM
1 x Black PVC Coated Dual Layer Air Duct - 5 Meters | 152MM (6" Inch) | Ventilation
1 x Silver Foil Aluminium Insulation Duct Tape - 50MM x 50M
1 x Digital Hygrometer
1 x Mojo Cow Ultimate Timer | For Complete Control
1 x Pair of Rope Ratchet 68KG Capacity