Hi-Par 315W CMH Control Ballast + Adjust-A-Wing Avenger + Philips 315W 930 Lamp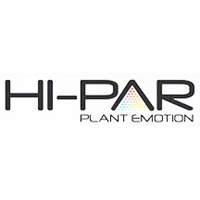 Hi-Par
OUT OF STOCK
FREE SHIPPING
REG. PRICE: $750.00
$689.95

If cart total is less than $499*
Freight applies
If cart total is $499* &amp above
Free
*excluding bulky items

Calculate shipping
SECURE PAYMENTS WITH





Hi-Par Digital Control Ballast - 315W
The Hi-Par 315w Digital Ballast is a state of the art, highly Efficient Ballast which uses High-End Japanese components. These Ballasts in concert with the Philips L.E.C 315w lamps give far greater canopy light penetration than conventional 600w HPS Kits. This is achieved due to the Lamps 92% likeness to the sun (92% on the CRI Colour Rendering Index). These lamps give better spectrum and intensity of light, all factors in a successful garden. If you want higher Yields (essential oils and flowers) with lower running costs, you must consider the Hi-Par 315w Digital Ballast with the Philips L.E.C 315w lamp. This kit comes with an E40 (screw in) lamp adaptor. This allows for the L.E.C 315w Lamp to be used in the customers current Reflector/Shade, absolutely brilliant!
Features:
Hi-Par has built a strong foundation of reliability and unique ceramic lighting solutions. Our newest release in the CMH market provides smart dimming to ensure ideal conditions can be provided to your crops.
Our smart CMH ballast has Control Station plug & play connectivity! Simply plug the Hi-Par Control Station (sold separately) into the TRS "Link" port on your Controllable Ballast to utilise all of our intelligent controller features!
High Power factor: PF>0.99
Increases essential oil production
Low harmonic: General harmonic THD<10%
E40 adaptor included in box
Constant current start
Cool running temperature
High light efficiency & low power consumption
Intelligent Dimming 50-100% knob when used without the Hi-Par Control Station
Designed for maximum PAR output and efficiency with CMH lamps
Specifications:
Designed for maximum PAR output and efficiency
Intelligent dimming control 60-100%
Compatible with "Hi-Par Control Station"
Highest quality Japanese internal components
CMH Horticultural lamp compatibility
Increased PAR efficiency compared to HPS or MH
Smart green LED indicator light
Digital random start technology
Superior RF shielding
Low start-up current <3.0A
Input 220-240V, 50-60Hz, Imax=1.6A
PF>0.97, CF<1.6, THD<10%
12 months limited warranty
Philips Master GreenPower CDM 930 Lamp - 315W
These state-of-the-art lamps generate a greater level of useable plant light (photosynthetically active radiation) and run with a blinding intensity that's immediately apparent to the naked eye. The lamp is full-spectrum so it will produce the goods in both veg and flower – expect to see increased growth rates, tighter internodes, an improvement in overall vigour and an increase in final weight.
Philips CDM-TP 315w/930 – full spectrum lamp
A blinding intensity that's clearly visible with the naked eye
Ideal as both supplementary and standalone lighting
Highly efficient - puts out 1.9 micromole (umol) per watt of electricity
Extremely high PAR levels
How this Product Works:
Because its full-spectrum, it's also great for the vegetative stages, triggering rapid growth, speeding up turnover times and increasing the overall efficiency of your indoor garden. With a healthy level of blue/white light (at roughly 5000k to 6000k) internodes stay nice and tight, eliminating the issues with stretch that occur when using lighting with narrow, inadequate spectrums. Ceramic-discharge metal halide lamps to produce a light spectrum that's much broader than other forms of HID lighting (like standard metal halides and HPS). Its output is more comparable to the light produced by LEP (light emitting plasma) units. LEPs actually have a slightly broader spectrum than the CDM fixture, but they simply do not compare in terms of brightness.
Adjust-A-Wing Avenger Silver Coating Reflector - Medium or Large
ADJUST-A-WINGS has been developed with the latest and most advanced techniques, using next-generation flexible and reflective aluminum materials.
Components details:
Super bright crystallized and granulated aluminum reflector
Stainless steel cable and multiple anchor points
Easy installation. No tools required
Lamp holder adjustable in height, completely parallel to the reflector
Curved anchors to hang the reflector, which allows it to be "inclined"
Super spreader is included
Specifications:
Silver Reflector
Bulb Holder
2 tensioning Cables
Max crop area. 1.75 x 1.35m
Dimensions:

Medium - 70cm x 55cm (27.5" x 21.5")
Large - 100cm x 70cm (39.5" x 27.5")
In The Box
[1] x Hi-Par Digital Control Ballast - 315W
[1] x Philips 315W L.E.C Lamp (Full Spectrum)
[1] x E40 Conversion Adaptor
[1] x Adjust-A-Wing Avenger (M / L) with Super Spreader
[1] x Pair of Rope Ratchet (Hanger) - 68KG Capacity | For Light Fixture