Gavita Pro Line E-Series 6/750e DE - 1500 umol | 3.5A | 750W 400V EL DE Lamp
Complete Fixture | Automatic Dimming | Local Warranty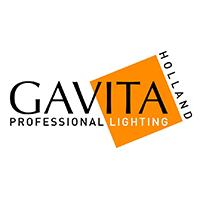 Gavita Lighting
OFFER:
Save 40%!
Sale Ends in 31 August 2022
Products You May Need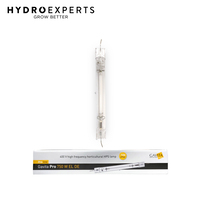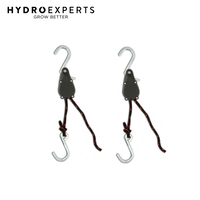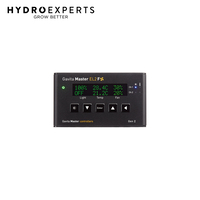 If cart total is less than $499*
Freight applies
If cart total is $499* &amp above
Free
*excluding bulky items

Calculate shipping
SECURE PAYMENTS WITH





The best just got better! The new Gavita Pro line e-series are improved models and are suitable for central control with the Gavita Master lighting controllers. Now you can have complete lighting control at your fingertips.
New in the Pro line e-series is the 6/750e DE FLEX fixture, which utilizes a newly developed Gavita double ended Pro 750W 400V EL lamp. The control range of this lamp is 400-825W, bridging the gap between 600W and 1000W lamps. We named it 6/750 DE FLEX because it is as efficient running on 600W as it is on 750W. In many cases, it is a retrofit replacement for a 1000W air cooled fixture while running at just 825W. This will save you up to 20% electricity. The output of the lamp, running at 750W, is 1500 μmol s-1 (2 μmol s-1 per Watt).
The fixture comprises a ballast, reflector and lamp in one complete compact package. Made according to horticultural standards, the housing of the ballast is sealed and contains a gore-tex plug to ventilate the housing, while keeping dust and humidity out.
Ballast output is either controlled by the Gavita Master controllers, or an external switch, allowing it to be adjusted to 400, 500, 600, 750 W, and 825 W boosted output. The Master Controller can centrally control the output of hundreds of fixtures in a range between 375 and 825 W output power. Using the Master controller safeguards your valuable crop by the added auto-dim and auto-shutdown features, and completely automates your light control.
The high-frequency ballast was specifically designed for the Gavita double-ended HPS lamp, resulting in an accurate, optimal output, a stable burning lamp and better light maintenance over time. The ballast is not suitable to run Metal Halide lamps.
Documents

Download PDF brochure
Specifications
Input Voltage: 230V-240V (± 10%)
Input Voltage: 240V (at 100%)
Input Current: 3.5A (at 100%), 3.9A (at 110%)
Input Power: 795W (at 100%), 870W (at 110%)
Power Factor: 0.95 - 0.98
THD: <10%
Input Frequency: 50-60Hz
Input Connection: IEC C14
Adjustable: 400/500/600/750/825 Watt /EXT
Certification: CE
External dim: Gavita Master controller analog protocol (<11,5V)
External dim connector: RJ14 connector build in (6P4C)
Accessories Included:

User manual, power cord, 2 RJ14 controller cables and a T-splitter for plug and play installation, Gavita Pro electronic lamp, 1 years warranty
In The Box
[1] x Gavita Pro Line E-Series 6/750e DE - 1500 umol | 3.5A | 750W 400V EL DE Lamp
New! Right-size your light for any size room
Comes with the new Gavita Pro 750W 400V EL DE lamp, 1500 μmol s-1
Gavita double ended lamp has high efficiency range from 600-825W
Total control range 50-110%
Suitable for Gavita Master Controller
Plug-and-play installation
Lights more than 1.5 square meters with 1000 μmol m-2 s-1
CE certified
1-Year Replacement Warranty. For any issues, please contact us via the resolution centre.