Gavita Pro Line 1000 DE - 2000 umol/sec 4.42A @ 240V | Philips EL 400V DE 1000W Lamp
Complete Fixture | Automatic Dimming | Local Warranty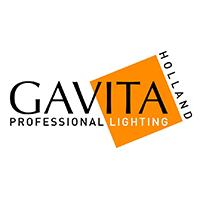 Save 40%!
Sale Ends in 24 February 2022

If cart total is less than $499*
Freight applies
If cart total is $499* &amp above
Free
*excluding bulky items

Calculate shipping
SECURE PAYMENTS WITH





The original Gavita fixture started the revolution in double-ended lamp technology. The fixture comprises a ballast, reflector and lamp in one complete compact package. Made according to horticultural standards, the housing of the ballast is sealed and contains a gore-tex® plug to ventilate the housing, while keeping dust and humidity out.
Ballast output is controlled by an external switch, allowing it to be adjusted to 600, 750, 825, 1000 W, and 1150W boosted output. The high-frequency ballast was specifically designed for the Gavita double-ended HPS lamp, resulting in an accurate, optimal output, a stable burning lamp and better light maintenance over time. The ballast is not suitable to run Metal Halide lamps.
The reflector is replaceable (we recommend doing this every year to two years) and there is a choice of replacement reflectors:
The HR96 DE for overlapping configurations, assuring optimal uniformity and penetration. This is the industry standard reflector delivered with the fixture.
The W 150 DE for wide configurations, where uniformity and lower light levels are required in large rooms. 150 degrees beam angle, for double-ended lamps.
The M 110 DE SR is for applications in single rows and small rooms, where a single reflector needs to create uniformity and high light levels. 110 degrees beam angle, for double-ended lamps.
The spread of the Pro 1000 with HR96 DE reflector is about 4×6 ft (110x180cm) at a 3 ft distance in overlapping plans, providing light levels of up to 1000 µmol s-1 m-2.
The fixture's light source is a Gavita Pro Plus 1000W double-ended HPS lamp, generating 2100 µmol s-1 of light. With a light maintenance of over 96% per 5000 hours you only need to replace it once a year.
Mounting is easy because the fixture is balanced and only requires two hanging points. For c-profile installations, we have convenient brackets available.
Documents

Download PDF brochure
Specifications
Input Voltage: 240-277 Volt
Input Current 1: 4.42A at 240V
Real Input Power 1: 1060 Watt
Input Current 2: 5.06A at 240V
Input Power 2: 1220 Watt
Power Factor: > 0.98
Input Frequency: 50-60 Hz
Output Connection: IEC C14, power cable 10 ft with 240V plug
Dimensions: 22.3"/567mm (length) x 9.4"/240mm (width) x 13,4"/341mm (height)
Case Temp. (°C): 20 - 50°C
Reflector Material: HortiStar HR 96 1000 DE in bracket, Miro aluminum
Light Source: Philips GP TD EL 1000W
Luminous Flux: 138.000 Lumens (indicative)
PPF: >2000 μmol/sec
In The Box
[1] x Gavita Pro Line 1000 DE - 2000 umol/sec 4.42A @ 240V | Philips EL 400V DE 1000W Lamp
Only for use with 1000W EL lamp

No acoustic resonance
Up to 8% more grow light than standard GreenPower lamp
Light maintenance after 5000 hrs > 95%

System design and concept by Gavita
Sealed housing (Class I) with Gore-Tex ventilation plug
Microprocessor controlled, LED status indicator
Professional UV resistant rubber wiring
Very low heat dissipation and optimal cooling
Driver efficiency at full power 95-96%
UL Listed, FCC approved
1-Year Replacement Warranty. For any issues, please contact us via the resolution centre.