Fluence LED Light Fixture - SPYDR 2p
OSRAM Diode | True Watt 631W | Made in USA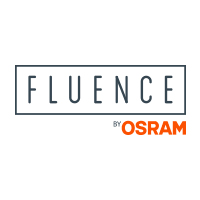 Fluence
OUT OF STOCK
FREE SHIPPING
REG. PRICE: $2,350.00
$2,299.95
SPYDR 2p is designed for full-cycle, close-proximity cultivation in controlled environments and multi-tiered vertical applications where even one wasted inch is one too many.
This item has been DISCONTINUED either by our supplier and/or manufacturer.
SECURE PAYMENTS WITH

BUY NOW, PAY LATER
Pay in 4, interest-free. Afterpay it.

ZIP NOW, PAY LATER
Repay on a convenient weekly, fortnightly or monthly schedule.

ENJOY NOW, PAY LATER





SPYDR 2p is a full-cycle top lighting solution for commercial cultivation, with the power to scale from vegetative growth to higher light intensities in bloom. For optimal results, we recommend SPYDR 2p deployed in environments with C02 supplementation between 800-1400 ppm in the reproductive growth stage due to high PPFD levels. SPYDR 2p builds on the previous generation's SPYDRx PLUS performance.
Standard SPYDR 2p fixtures ship with autosensing 100-277V power supplies.
Fluence recommends mounting SPYDR 2p fixtures 6" above the top of your canopy to guarantee optimal light uniformity, penetration and flux density above a 4'x4' canopy.
SPYDR 2p is available with PhysioSpec Indoor. For more information on our spectra, please visit www.fluence.science/physiospec.
Designed and built-in Austin, TX. Anodized, extruded aluminium alloy chassis with integrated heatsink for longevity and passive, natural convection thermal management that require no fans or moving components.
SPYDR 2p fixtures are suitable for operation in still air ambient temperatures from -10°C (-23°F) to 35°C (95°F). SPYDR 2p operating temperatures range between 25°C (77°F) and 30°C (86°F) above ambient air temperature. Please note; when mounting SPYDR fixtures, a 1-inch gap or greater must be present between the top of the fixture and the surface it is mounted under to enable adequate airflow.
Fluence recommends at least one ft3/S of airflow to ensure efficient cooling. Proper airflow will also increase the maximum suitable operating temperature and help extend the lifetime of the system.
Specifications
Environment: Indoor
Applications: Indoor Cultivation, Vertical Farming
Coverage Area: 4' x 4'
Light Output PPF: 1550 µmol/s/
Efficacy: 2.5 μmol/J
Input Power: 631W - 652W
Input Voltage: 120V - 480V
Recommended Mounting Height Above Plant: 6 Inches
Averaghe PPFD at Recommended Mounting Height: 990 μmol/m²/s
Available Spectra: PhysioSpec Indoor
Connector Type: PushLock Waterproof AC/DC Connectors
Certifications: cETL, CE, UL 1598 Wet Location Rated & IP66
Dimensions: 42.8" L x 46.99" W x 4.3" H (108.7 cm L x 119.4 cm W x 10.9 cm H)
In The Box
[1] x Fluence LED Light Fixture - SPYDR 2p | True Watt 631W
3-Years Manufacturer Warranty
If the product is faulty within the warranty period, the product will be replaced with a new one.
Please send the product to the following address on the contact us page.