Flower HPS Kit Gavita 600W + Hi-Par 400V Control Ballast + Adjust-A-Wings Avenger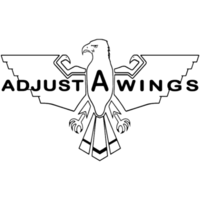 Adjust-A-Wings
REG. PRICE: $815.00
$699.95

If cart total is less than $499*
Freight applies
If cart total is $499* &amp above
Free
*excluding bulky items

Calculate shipping
SECURE PAYMENTS WITH





Hi-Par Digital Dimmable 240V & 400V & DE Control Ballast - 600W
The HI-PAR 600w Controllable Ballast is our new range of smart HID solutions for hobby or commercial cultivators. Our 600w HI-PAR digital ballasts have built a strong following for their durability, reliability and results! This new range of HI-PAR 600w ballasts allows you to take control and harness the raw power!
The 600w Controllable Ballast is our smartest 600w ballast, ever! Our intelligent ballasts can identify and adjust the electrical current to ensure your lamp is operating with the best possible efficiency. Now with Control functionality, they can even link with other smart ballasts!
Simply plug the HI-PAR Control Station (sold separately) into the TRS "Link" port on your controllable ballast to utilise all of our intelligent controller features including sunrise/sunset, digital 1% dimming, lighting timing, safety and more!
Features:
600W HID Controllable Ballast
Intelligent dimming 60% - 110% when used with the Hi-Par Control Station
Designed for maximum PAR output using premium capacitors
Unlock Smart Ballast Features
Unlock the smart ballast features using the Hi-Par Control Station (sold separately)
Control Station allows multiple unit management using room monitoring technology
Unique Hi-Par Features
Digital random start and smart lamp recognition software
Linkable using the Hi-Par Control Station
Hi-Par 600W ballast can effectively operate HPS/MH 240V or 400V lamps
Specification:
Designed for maximum PAR output and efficiency
Intelligent dimming control 60% - 100% or boost
Controllable with "Hi-Par COntrol Station"
HIghest quality internal components
Single-ended or double-ended lamp compatibility
Strikes 400V or 240V, HPS or MH horticultural lamps
Smart green LED indicator light
Digital random start technology
Superior RF shielding
Low start-up current <3.0A
Input 240V, Imax=3.0A, PF>0.99, CF<1.6
12 months limited warranty
Gavita Enhanced High Pressure Sodium (HPS) Lamp - 600W | 400V EL | E40 | SE
The Gavita Pro 600W EL 400V Single Ended Bulb is specially adapted to the needs of the indoor gardener. Engineered for using a higher frequency to get more photosynthetically active radiation (PAR) to your canopy. This 600W 400V EL version is the improved version of the Son-t Plus. The HPS lamp combined with a 400 volt ballast deliver the Highest Micromole output available for a 600 watt ballast.
Features:
To be used only in 400V systems.
Philips Master Greenpower 600W / 400 Volt HPS Pro EL Lamp.
Lamp runs at 400 volts for highest output.
To be used with Gavita Pro systems.
This lamp must NOT be used with any other type of lighting system.
Specification:
Brand: Gavita
Type: Pro EL 600 Watt
Power: 600 Watt
Lamp base: E40
Lumens: 85.000
Growlight (µMol): 1070
Light maintenance 1 year (5000 hours): >95%
Voltage: 400V
Adjust-A-Wing Avenger Silver Coating Reflector - Medium or Large | Super Spreader Included
ADJUST-A-WINGS has been developed with the latest and most advanced techniques, using next-generation flexible and reflective aluminum materials.
Components details:
Adjust-A-Wing Medium: Suitable for 400W - 600W
Adjust-A-Wing Medium: Suitable for 1000W or 2 x 600W
Super bright crystallized and granulated aluminum reflector
Stainless steel cable and multiple anchor points
Easy installation. No tools required
Lamp holder adjustable in height, completely parallel to the reflector
Curved anchors to hang the reflector, which allows it to be "inclined"
Super spreader is included
Attaching a SUPER SPREADER diffuser to our bulb holder allows us to have the bulb at half the normal distance from the plants, which guarantees a 30% increase in production.
Specifications:
White Reflector
Bulb Holder
2 tensioning Cables
Max crop area. 1.75 x 1.35m
Dimensions:

Medium - 70cm x 55cm (27.5" x 21.5")
Large - 100cm x 70cm (39.5" x 27.5")
In The Box
[1] x Hi-Par Digital Dimmable 240V & 400V & DE Control Ballast - 600W
[1] x Gavita Enhanced High Pressure Sodium (HPS) Lamp - 600W | 400V EL | E40 | SE
[1] x Adjust-A-Wings Avenger (M / L) with Super Spreader
[1] x Pair of Rope Ratchet (Hanger) - 68KG Capacity | For Light Fixture