Flairform PH Up & Down - 2 x 1L | Ctric Acid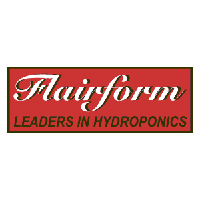 Flairform
IN STOCK
FREE SHIPPING OVER $499*
REG. PRICE: $79.90
$54.95

If cart total is less than $499*
Freight applies
If cart total is $499* &amp above
Free
*excluding bulky items

Calculate shipping
SECURE PAYMENTS WITH





Flairform pH Up & Down are non-corrosive*. This solves the long-standing safety and handling problems associated with regular pH adjustment solutions:
Concentration: Flairform's 'organic' pH Down contains 50% w/v citric acid. Flairform pH UP contains 60% w/v potassium carbonate (equivalent strength to 40% w/v potassium hydroxide).
Ideal for mail order and distribution: No special freight, handling or storage requirements.
In The Box
[1] x Flairform PH Down 1L
[1] x Flairform PH Up 1L
Others Also Bought