EzClone Aeroponic Classic Cutting System - 128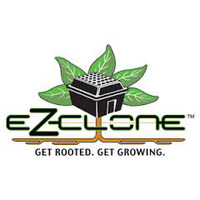 Ez-Clone
OUT OF STOCK
FREE SHIPPING
REG. PRICE: $949.95
$789.95

If cart total is less than $499*
Freight applies
If cart total is $499* &amp above
Free
*excluding bulky items

Calculate shipping
SECURE PAYMENTS WITH





A classic never gets old
The new EZ-CLONE Classic is a dramatically improved and updated version of the EZ-CLONE Original, which has been a staple of Aeroponic Cloning in the Hydroponic Industry for over a decade. This beautiful system is manufactured from 100% recycled materials and has been engineered and perfectly thought out to bring you the same amazing results as the Original.
New overall and stylized design
Over 75 technical, structural and aesthetic upgrades
Customized manifolds specially designed for each sized system
Easier to assemble
No Humidity Dome Required:
EZ-Clone requires no daily maintenance. Because the cuttings do not dry out, the EZ-Clone system requires NO humidity dome. Not only does this allow the plants to breathe and transpire naturally, it also drastically reduces the rish of airborne fungi, such as powdery mildew, and it eliminates plant stress caused by dome removal and replacement.
An Investment Than Pays for Itself!
The primary benefit of plant cloning is the ability to replicate a particular species or strain. Seeds take a long time to germinate, much longer still to become viable plants, and not all will produce quality crop. So, why deal with suspense of waiting when you can take your best plant and clone it over and over? The Ez-Clone system makes it enjoyable to reproduce your favourite plants with a minimal amount of knowledge and effort.
Our cloning systems guarantee efficient and reliable results for expert and professional growers and are simple to use for the inexperienced and beginning growers. It's so easy you may decide to skip growing mature plants all together and just start selling those great clones of yours. Either way, the system is an investment that pays for itself the very first time your use it. After that, it's a money making machine, pure and simple.
In The Box
[1] x EzClone Aeroponic Classic Cutting System - 128
We Also Recommend