California Lightworks Solar System 550 Veg - True Watt 400W | Commercial Series LED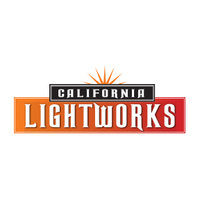 If cart total is less than $499*
Freight applies
If cart total is $499* &amp above
Free
*excluding bulky items

Calculate shipping
SECURE PAYMENTS WITH





The SolarSystem 550 Veg has the same design as the standard 550, with heavier blue LED concentration for optimal vegetative growth. This LED grow light system features the latest generation high-efficiency LEDs, as well as the most versatile control system on the market. This system is perfect for a single light in a tent or several hundred lights in a large commercial operation.
A revolution in horticulture LED lights, the SolarSystem 550 Veg focuses light across the entire spectrum, driving photosynthesis, growth, and plant health. It can be programmed to suit specific requirements while consuming just 0–400 watts of power. A single grow light system covers a bloom area of 3 x 4 feet, and its vegetative coverage area is up to 6 x 8 feet.
This indoor LED grow lights fixture is compact yet highly efficient. It's part of our expansive line of full-spectrum grow lights suited for personal growers and those who require high-quality commercial indoor LED lighting. The ability to control spectral output gives growers nearly unlimited flexibility in managing crop production and plant growth at any phase of a plant's lifecycle.
With the SolarSystem 550 Veg, create the perfect growing environment in any setting, no matter how small or large. Traditional UVB grow lights don't compare in terms of yield and efficiency. We've applied a research-driven approach to developing an LED grow light system that is more effective, efficient, and convenient.
Specifications
Power Consumption: 0 - 400W
Light Output - PPF: 888
Spectrum Control: Digital / Programmable
Auto Voltage: 90 - 277V
Maximum Current: 3.3A @ 120V, 1.65A @ 240V
Frequency: 50 - 60Hz
Heat Output - BTU: 1280
Operating Temperature: 0 - 107F
Power Factor: >0.95
Dimensions: 18" X 8.5" X 4"
Coverage Area - Bloom: 91CM x 122CM (3 ft X 4 ft)
Coverage Area - Veg: 183CM x 244CM (6 ft X 8 ft)
LED Lifttime Rating: 50 000+
Warranty: 5 Years
Termal Management: Active
Dimming: 3 Channel 0% - 100%
Cord Length: 1.82M
Data Connection: RJ11
Certification: UL & CE
In The Box
[1] x California Lightworks Solar System 550 Veg - True Watt 400W | Commercial Series LED | Made in USA
The ultimate veg light with a heavy blue concentration
Fully programmable for all phases of growth (SolarSystem Controller required)
Replaces 600-watt MH HID light using 40% less power
Heavier vegetative growth and bushier plants
Perfect for Propagation or Veg
Never Needs Bulbs – Easy to Install
Perfect for small- or large-scale grows
5-Year Replacement Warranty
If the product is faulty within the warranty period, the product will be replaced with a new one.
Please send the product to the following address on the contact us page.