California Lightworks Solar System 550 - True Watt 400W | w/ Controller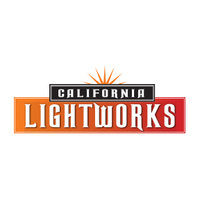 California Lightworks

If cart total is less than $499*
Freight applies
If cart total is $499* &amp above
Free
*excluding bulky items

Calculate shipping
SECURE PAYMENTS WITH





[1] x California Lightworks Solar System 550 - True Watt 400W
The SolarSystem features the latest generation high-efficiency LEDs as well as the most versatile control system on the market. This commercial indoor LED lighting system is perfect for a single light in a tent or several hundred lights in a large commercial operation.
Overcoming the limitations of high-intensity discharge lighting systems, the SolarSystem 550 LED grow light system offers programmable spectrum control over multiple wavelengths. It operates at a frequency of 50-60 Hz and draws a maximum current of 3.3A @ 120 V, 1.65 A @ 240 V. Power consumption ranges from 0-400 W, which is exceptional compared to traditional UVB grow lights.
In fact, our full spectrum horticulture LED lights are some of the most durable, energy-efficient commercial LED grow lights on the market. Plus, this grow light system provides uniform lighting over a maximum bloom coverage area of 4 x 4 feet, and a vegetative coverage zone of 6 x 6 feet. Single users and users of commercial grow lights can benefit from a broad-spectrum system that supports photosynthesis and robust plant growth.
These large indoor LED grow lights are designed to improve yield and visual conditions, making it easy for growers to assess their crops in any environment.
Basic Spectrum Mixes for the SolarSystem 550
The following table is the basic spectrum mixes for various growth stages for flowering plants. These spectrum mixes have been determined from 8 years of experience with the California Lightworks grower network, and are supported by various university studies on varying spectrum effects on Plant Morphology.
In general, blue light is essential in vegetative growth and produces lush growth and bushy plants. Red tends to make plants stretch in vegetative growth but is key for high yields in fruit or flowering plants. The SolarSystem 550 allows you to dial in exactly the spectrum mix needed for any phase of growth.
SolarSystem 550 Features:
Programmable spectrum control
Wireless or hard-wired networking
Smart lighting maximizes efficiency
High-intensity PAR output
Fastest return on investment
Waterproof (65 IP Rating for Damp & Wet Locations)
Local technical support
[1] x California Lightworks Controller - for Solar System 275 & 550 & 1100
Control you Hydroponic LED light setup with ease.
The SolarSystem controller works with the SolarSystem 550 and can control an unlimited number of lights from a single controller. The controller allows automated programming for spectrum control, 24-hour timer and day/week/month calendar. Now it is possible to program an entire grow cycle automatically – varying the spectrum, the length of the day, transitions from veg to bloom, final finishing modes, sunrise/sunset – all in a low cost easy to program digital controller.
The SolarSystem Controller features programmable 0% to 99% spectrum control over three spectrum ranges – Blue, White and Red. You can use the controller in manual mode only to adjust the light spectrum or use the digital clock and calendar to run custom light recipes over a day, week, month or entire season. Programs can be saved for specific crops or strains. You can also use the view mode to work in natural white light and then switch back to high power reds and blues for accelerated growth.
Take control of your grow operation!
Touch screen digital controller
Manual or automatic programmable spectrum control
Automatic multi-voltage power supply
24-hour clock with minute by minute programming
0% – 100% three band spectrum control
Day/Week/Month/Season Calendar
Save multiple programs and routines
One touch view mode for natural white lighting
Battery power back-up
Green backlit screen will not disturb light depravation
Network an unlimited number of lights from a single controller
Uses RJ-11 data cables for secure networking
Micro USB port for downloading programs and system updates
Specifications
SolarSystem 550
Power Consumption: 0 - 400W
Light Output - PPF: 888
Spectrum Control: Digital / Programmable
Auto Voltage: 90 - 277V
Maximum Current: 3.3A @ 120V, 1.65A @ 240V
Frequency: 50 - 60Hz
Heat Output - BTU: 1280
Operating Temperature: 0 - 107F
Power Factor: >0.95
Coverage Area - Bloom: 4x4 feet (121.92CM x 121.92CM)
Coverage Area - Veg Up to: 6x6 feet (182.88CM x 182.88CM)
LED Lifetime Rating: 50 000+
Warranty: 5 Years
Thermal Management: Active
Dimming: 3 Channel 0% - 100%
Cord Length: 1.82M
Data Connection: RJ11
Certification: UL & CE
In The Box
[1] x California Lightworks Solar System 550 - True Watt 400W | Commercial Series LED | Made in USA
[1] x California Lightworks Controller - for Solar System 275 & 550 & 1100
5-Year Replacement Warranty
If the product is faulty within the warranty period, the product will be replaced with a new one.
Please send the product to the following address on the contact us page.