California Lightworks Solar System 550 - True Watt 400W | Commercial Series LED | Made in USA
**NEW IMPROVED WHITE DIODES**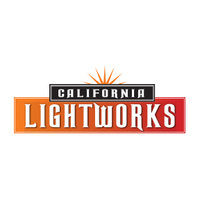 California Lightworks
OUT OF STOCK
FREE SHIPPING
REG. PRICE: $1,700.00
$1,599.95
This item has been DISCONTINUED either by our supplier and/or manufacturer.
SECURE PAYMENTS WITH

BUY NOW, PAY LATER
Pay in 4, interest-free. Afterpay it.

ZIP NOW, PAY LATER
Repay on a convenient weekly, fortnightly or monthly schedule.

ENJOY NOW, PAY LATER





The SolarSystem features the latest generation high-efficiency LEDs as well as the most versatile control system on the market. This commercial indoor LED lighting system is perfect for a single light in a tent or several hundred lights in a large commercial operation.
Overcoming the limitations of high-intensity discharge lighting systems, the SolarSystem 550 LED grow light system offers programmable spectrum control over multiple wavelengths. It operates at a frequency of 50-60 Hz and draws a maximum current of 3.3A @ 120 V, 1.65 A @ 240 V. Power consumption ranges from 0-400 W, which is exceptional compared to traditional UVB grow lights.
In fact, our full spectrum horticulture LED lights are some of the most durable, energy-efficient commercial LED grow lights on the market. Plus, this grow light system provides uniform lighting over a maximum bloom coverage area of 4 x 4 feet, and a vegetative coverage zone of 6 x 6 feet. Single users and users of commercial grow lights can benefit from a broad-spectrum system that supports photosynthesis and robust plant growth.
These large indoor LED grow lights are designed to improve yield and visual conditions, making it easy for growers to assess their crops in any environment.
Basic Spectrum Mixes for the SolarSystem 550
The following table are the basic spectrum mixes for various growth stages for flowering plants. These spectrum mixes have been determined from 8 years of experience with the California Lightworks grower network, and are supported by various university studies on varying spectrum effects on Plant Morphology.
In general, blue light is essential in vegetative growth and produces lush growth and bushy plants. Red tends to make plants stretch in vegetative growth but is key for high yields in fruit or flowering plants. The SolarSystem 550 allows you to dial in exactly the spectrum mix needed for any phase of growth.
Growth Stage: Vegetative

Week Number: Varies*
RED: 49
WHITE: 99
BLUE: 99
Growth Stage: Pre-Flowering

Week Number: 1 to 2*
RED: 74
WHITE: 99
BLUE: 99
Growth Stage: Flowering

Week Number: 3 to 5*
RED: 99
WHITE: 99
BLUE: 99
Growth Stage: Ripen

Week Number: 7 to 8*
RED: 80
WHITE: 90
BLUE: 99
Specifications
Power Consumption: 0 - 400W
Light Output - PPF: 888
Spectrum Control: Digital / Programmable
Auto Voltage: 90 - 277V
Maximum Current: 3.3A @ 120V, 1.65A @ 240V
Frequency: 50 - 60Hz
Heat Output - BTU: 1280
Operating Temperature: 0 - 107F
Power Factor: >0.95
Coverage Area - Bloom: 4x4 feet (121.92CM x 121.92CM)
Coverage Area - Veg Up to: 6x6 feet (182.88CM x 182.88CM)
LED Lifetime Rating: 50 000+
Warranty: 5 Years
Thermal Management: Active
Dimming: 3 Channel 0% - 100%
Cord Length: 1.82M
Data Connection: RJ11
Certification: UL & CE
In The Box
[1] x California Lightworks Solar System 550 - True Watt 400W | Commercial Series LED | Made in USA
SolarSystem 550 Features:
Programmable spectrum control
Wireless or hard wired networking
Smart lighting maximizes efficiency
High intensity PAR output
Fastest return on investment
Waterproof (65 IP Rating for Damp & Wet Locations)
Local technical support
5 Year Manufacturer's Warranty
90 Day No Questions Return Policy
Highest Reliability. Best Support
All California Lightworks LED's are produced entirely in their factory in Southern California. CLW has over 7 years of experience in designing and producing the most reliable LED's of any brand. All fixtures are tested with a burn in period before shipping and offer a 24-hour service. Modular design makes for easy repair even after years of use.
Networking & Integration
The Solar System is an intelligent networking light system that will evolve through software advances without having to upgrade equipment. Advanced lighting parameters can be developed and saved for any type of plants or growing conditions. Additional lighting equipment options can be added to the system including separate fixtures for UVB, infrared or specialized supplemental lighting. The system can be integrated with light sensors daylight harvesting or spectrum specific supplemental lighting in greenhouses. Options are also available for PC, wireless, internet, and smart phone applications
Best Value. Highest Return On Investment.
The Solar System 550 features advanced design and manufacturing that produces a high powered LED fixture at a very reasonable cost. Lower purchase cost, reduced energy usage and the elimination of replacement bulbs matched with higher yields means the best return on investment in the industry. Smart controls for optimal energy usage.
Highest Yields. Guaranteed.
Top of the Line Osram LED's are driven to their maximum power rating using the exclusive active heat management system from California Lightworks. Higher power equals higher yields. Using the adjustable spectrum control to maximize blues and deep blues during the vegetative stage produces lush growth, shorter spacing between nodes and less stretching. Maximizing red and deep reds in bloom to increase yield and resin output. Learn More About The SolarSystem Controller Here.
High Efficiency and Low Maintenance
The SolarSystem 550 will produce the same yield as an HPS or MH light with an average of 40% less energy usage. Using the advanced spectrum control system will further increase efficiency and yield compared to old fashion fixed spectrum lighting. The SolarSystem controller can be linked to a light sensor in a greenhouse to maximize wasted energy. CLW LED's are plug and play and very light weight so installation is streamlined. Add that to the advantage of never changing a bulb and you have the industry's most efficient lighting system.
Programmable Spectrum Control
With the SolarSystem Controller, you can automatically adjust each of the three separate light spectrum channels from 0% to 99%. This can be done manually or automatically using the built in timer and calendar.
Channel 1 - Red & Deep Red
Channel 2 - Natural White View Mode
Channel 3 - Blue and Deep Blue
A single controller can control a virtually unlimited number of fixtures from a single point or can be separated into zones at minimal cost. Automated programs for sunrise and sunset that mimic nature as well as programs for spring, summer and fall for more natural accruing patterns that improve growth. Variable Dark Period and finishing routines to maximize resin output. Programmable UVB and IR Supplementation will result in a more potent end product.
5-Year Replacement Warranty
If the product is faulty within the warranty period, the product will be replaced with a new one.
Please send the product to the following address on the contact us page.