BNG Enterprises Herbal Clean Q Carbo Detox Flavoured Drink - 473ML
Grape | Orange | Strawberry Mango | Tropical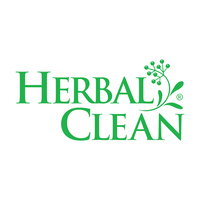 If cart total is less than $499*
Freight applies
If cart total is $499* &amp above
Free
*excluding bulky items

Calculate shipping




Detoxify your body the right way! Herbal Clean QCarbo16 will get the job done the very same day. It's the ready-to-drink, easy-to-use, quick body detox and cleansing solution specifically designed to give a full body cleanse for those with medium toxin levels or smaller body mass.
QCarbo in this 16oz. drink has been specially formulated with a blend of minerals, vitamins and Herbal Clean's leading proprietary blend of detox cleansing herbs.
No other detox program is as effective as Herbal Clean to quickly cleanse your body's digestive and urinary system in order to boost the body's natural detoxification process while adding back potentially lost essential vitamins and minerals.
Whether you were exposed to toxins from environmental sources or from lifestyle choices, Herbal Clean reliably meets your cleansing needs; making us the best detox cleanse on the market and the nation's #1 trusted brand in detoxification. Detox quickly with Herbal Clean!
For anyone who wants a serious cleanse, we recommend taking Herbal Clean's QPretox Master Concentrated Capsules prior to taking QCarbo16.
Specifications
Serving Size: 16 ounces
Servings Per Container: 1
Amount Per Serving: %DV*
Calories: 220
Total Carbohydrate: 58 g, 19%*
Sugars: 50 g. *
Riboflavin (Vitamin B2): 20 mg, 1176%
Proprietary
Eliminex Blend: Creatine Monohydrate, Dandelion Root Extract, Dandelion Leaf Extract, Turmeric Root Extract, Juniper Berry Extract, Echinacea Purpurea Leaf Extract, Ginger Root, Licorice Root Extract, Milk Thistle Seed Extract, Uva Ursi Leaf Extract, Ligustrum Berry Extract, Corn Silk Extract, Apple Pactin, Guarana Seed Extract: 7.150 g, *
* Percent Daily Values are based on a 2,000 calorie diet. Daily value not established.
Other Ingredients: Water, Dextrose, Fructose, Vegetable Glycerine, Citric Acid, Sodium Benzoate (Preservative), Potassium Sorbate (Preservative), Artificial Flavor, Malic Acid, Phosphoric Acid, F,D & C Red No. 40, F,D & C Blue No. 1.
WARNINGS
Do not use this product if you are pregnant, breast-feeding, have kidney or gallbladder disorder or disease. This product is not recommended for prolonged use. When using this product you may experience minor nausea, diarrhea, dizziness, or cramping. If you experience any of these symptoms, discontinue use of product. If symptoms persist, seek medical assistance. As with all herbal supplements, this product is not recommended for children without the supervision of a parent or guardian.
In The Box
[1] x BNG Enterprises Herbal Clean Q Carbo Detox Flavoured Drink - 473ML
For the best same-day detox results, please follow these four easy steps:
Simply shake the bottle and drink the entire 16 oz. content at a comfortable yet consistent pace.
Refill the bottle with water and drink at a comfortable yet consistent pace.
Part of the detox process is frequent urination during the first hour after consuming the product; this is one way your body expels toxins.
Now your body has achieved the optimum level of cleanse on the very same day.
Often times we are asked how detoxing works. Our blend of herbs and minerals work to help flush out unwanted toxins quickly and detoxify your body, but it also replenishes minerals and vitamins to bring your body back to optimal levels. These carefully selected herbs, extracts and minerals work together so you feel ready to take on the day.
Think of your body as a sponge for toxins. Toxins hide in fatty tissue and have a harder time attaching themselves to muscle, so the more muscle mass you have the easier it will be to detox quickly. Our Herbal Clean Detox drinks work to help remove toxins and bring your body back into balance in one day. So the next time you ask yourself, "do detox products work?" or "which detox products work?" you will already know the answer - Herbal Clean for a fast detox that really works.