Arizer Solo - Silver | Portable | Rechargeable Lithium Ion Battery | Made in Canada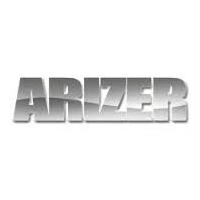 Arizer
OUT OF STOCK
FREE SHIPPING OVER $499*

If cart total is less than $499*
Freight applies
If cart total is $499* &amp above
Free
*excluding bulky items

Calculate shipping
SECURE PAYMENTS WITH





Made by the same people behind the Extreme Q, this amazing product is sure to impress with its variable temperature control, small lightweight design, fast-heating ceramic element with fresh air intake, long lasting lithium battery, and ease of use!
The Arizer Solo is a sturdy handheld vaporizer that produces high-quality vapour and will last for years. With a durable anodized exterior, the Solo is a hardy machine that will stand up to regular use. The glass draw stems can affect portability, making the Arizer Solo the perfect compact, multi-purpose vaporizer for at-home use.
Multi-Purpose means: Herbal Steamer/Vaporizer, Potpourri Warmer, Essential Oil Diffuser, Deodorizer, Citronella Warmer, Aromatherapy Device. It can even be used with scented beads, fresh garden spices and herbs. It even heats wood chips, resins and incense, the Solo does it all.
Overall, the Solo Vaporizer is a solid purchase for those serious about using vaporization on a daily basis!
Temperature level guide with the average warm up times:
Level 1-50°C / 122°F (15 sec)
Level 2-185°C / 365°F (1 min)
Level 3-190°C / 374°F (1 min 10)
Level 4-195°C / 383°F (1 min 30 sec)
Level 5-200°C / 393°F (1 min 50 sec)
Level 6-205°C / 401°F (2 min 10 sec)
Level 7-210°C / 410°F (2 min 30 sec)
The Arizer series of portable vaporizers are the best mid-range vaporizers on the market. Discreet, simple and effective, the Solo is a no-frills machine that works.
Note: We do not accept returns for opened, used vaporizers. We only accept returns of unopened (brand new) units or faulty units. Click here to LEARN MORE.
Specifications
Manufacturer: Arizer
Made in: Canada
Device Dimensions: 11.4cm Height | 4.4cm Diameter
Materials: Stainless steel, glass stems, anodized exterior
Heating Element: Stainless steel
Heating Time: ~2 minutes
Temperature Range: 50°C-210°C
Temperature Control: 7 Pre-set temperatures
Battery: Lithium-Ion
Charger: AC adapter
Car Charger: Sold separately
Passthrough: Yes
Automatic Shut off: 12 minutes
Warranty: 2 Years
In The Box
Arizer Solo Vaporizer Full Kit Includes:

[1] x Arizer Solo Vaporizer - AU plug
[1] x Bent glass stem
[1] x Straight glass stem
[1] x Potpourri Glass Bowl
[1] x AC battery charger
[1] x Instructions / Manual
A high quality ceramic heating element (fully adjustable up to 210 degrees).
Ergonomic design which ensures all of your herbs stay in the wand while vaporizing.
Easy-to-use temperature control.
Fast heat-up time under 2 minutes.
Super efficient battery allowing for 1-2 hours of continuous vaporization!**
Automatic shut-off feature.
**Vaporizer battery life is often measured based on consistent use at low temperatures. Using your vaporizer on high temperature settings or constantly changing temperatures requires more energy and therefore results in a shorter battery life.