Arizer Air Portable Vap - Black | Hand Held | Made in Canada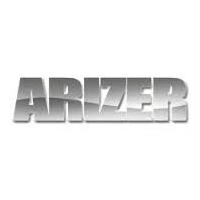 Arizer
OUT OF STOCK
FREE SHIPPING OVER $499*
REG. PRICE: $349.95
$289.95

If cart total is less than $499*
Freight applies
If cart total is $499* &amp above
Free
*excluding bulky items

Calculate shipping
SECURE PAYMENTS WITH





Ultra-compact & lightweight, easy to operate & maintain, and completely portable, the Arizer Air features a high quality ceramic heating element, high quality glass dishes, and high quality rechargeable, interchangeable lithium batteries. Offering an hour of continuous use per charge, plus the ability to use the unit while charging the battery, andthe option to have spare batteries fully charged, the Arizer Air is ideal for day to day use at home and on the go!
Utilizing a sleek and compact design concept, the Arizer Air measures 122mm in Height and 29mm in Diameter, conveniently fitting inside the palm of your hand, pockets, or purse. A solid shell protects the Arizer Air from general wear and tear and a vented top keeps the surface temperature of the body cool. Internally, a solid foundation surrounds the ceramic heating element adding an extra layer of durability.
The Arizer Air warms up fast, features variable temperature control along with an optimized heating system. This combined with the Air's quality components and high manufacturing standards ensure the smoothest vapor and best flavors without the heat and harshness often found in other products.
A wide range of parts and accessories lets you customize and protect your Arizer Air so you can be prepared for any situation!
Temperature Settings
Level 1 (Blue) - 180°C / 356°F
Level 2 (White) - 190°C / 374°F
Level 3 (Green) - 200°C / 392°F
Level 4 (Orange) - 205°C / 401°F
Level 5 (Red) - 210°C / 410°F
Battery Indicator - Upon Startup:
if LED flashes green - battery is fully charged
if LED flashes white - battery is above 50% charged
if LED flashes orange - battery is below 50% charged
if LED flashes red - battery is mostly drained
Note: We do not accept returns for opened, used vaporizers. We only accept returns of unopened (brand new) units or faulty units. Click here to LEARN MORE.
Specifications
Manufacturer: Arizer
Made in: Canada
Device Dimensions: 12.2cm Height | 2.9cm Diameter
Materials: Stainless steel, glass stems, anodized exterior
Heating Element: Stainless steel
Heating Time: 1-2 minutes
Temperature Range: 180°C-210°C
Temperature Control: Pre-set temperatures
Battery: 18650 rechargeable Li-Ion battery
Charger: AC adapter
Car Charger: Sold separately
Passthrough: Yes
Automatic Shut off: 10 minutes
Warranty: 2 Years
In The Box
[1] x Air Multi-Purpose Micro-Heater
[1] x Air Battery
[1] x Charger / Power Adapter
[1] x Glass Aroma Tube w./ Tip (70mm)
[1] x All-Glass Aroma Tube
[1] x Glass Aroma Dish
[1] x Belt-Clip Carry Case
[1] x Clear Protective Silicone Skin
[2] x Silicone Stem Caps
[1] x Stainless Steel Stirring Tool
[1] x Sample Aromatic Botanicals
[1] x Owner's Manual
Ceramic heating element
Glass vapour path
Interchangeable Lithium batteries
Passthrough charging ability
Automatic shut off after 10 minutes inactive
Approximately one hour continuous use per charge**
5 pre-set temperature settings
**Vaporizer battery life is often measured based on consistent use at low temperatures. Using your vaporizer on high temperature settings or constantly changing temperatures requires more energy and therefore results in a shorter battery life.
Others Also Bought