Aptus Base 1L + FinaleBoost - 250ML | Get CALMAG 1L & Breakout Powder 100G Free
Buy Two - Get Two Absoutely Free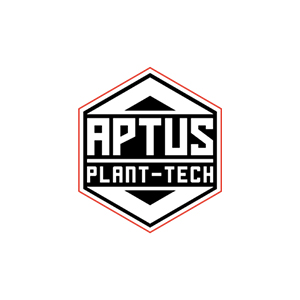 Aptus Plant Tech
IN STOCK
FREE SHIPPING OVER $499*
OFFER:
Save 35%!
Sale Ends in 19 August 2022

If cart total is less than $499*
Freight applies
If cart total is $499* &amp above
Free
*excluding bulky items

Calculate shipping
SECURE PAYMENTS WITH





Aptus Nutrients is a world-renowned manufacturer of premium nutrient and plant supplements. Their products are used by top growers around the globe to achieve amazing results. We are proud to offer their products to our customers at the best possible price.
For a limited time, when you purchase one bottle of BASE 1L and Finale Boost 250ML, you will receive Mineral Calmag 1L & Breakout powder 100G FREE!
Aptus Base - 1L
Aptus Base "liquid" is a 100% mineral-based fertiliser compatible with all growing mediums and hydroponics systems. The BASE is the only base nutrient product you need to use from the beginning of vegetative growth until the end of the fruiting and flowering phase. Compared to other competing products requiring you to purchase up to four separate bottles, Base is a 1-part, liquid fertiliser for both grow and bloom.
Aptus Base is easy to use throughout your plants' growth cycle. Simple add at the rate of 1 ml per litre throughout and up to a maximum of 2 ml per litre if needed. Enjoy low dilution ratios and high mineral stability throughout a wide pH range. Whatever your growing method, Aptus Base will impress.
Aptus FinaleBoost - 250ML
Finaleboost along with its sibling product Peakboost make up the Aptus flower development and bulking solution. Perhaps the most noticeable implementation of the Third Pillar of Aptus Philosophy: Mineral Antagonism. Finaleboost moves the vast majority of potassium used during the bloom cycle solely into one product. With this formulation, Aptus has allowed for absolute control of heightened potassium application throughout the specific phases of a plant's growth cycle.
Aptus Mineral CalMag - 1L (FREE)
MINERAL-CALMAG is a 100% water-soluble additive containing necessary plant-available forms of nitrogen (N), calcium (Ca) and magnesium (Mg). This formulation has been designed to prevent common deficiencies while buffering your feedwater when growing in soil-less mediums such as coco, perlite, Rockwool, hydroton or recirculating systems and/or using filtered sources of water. MINERAL-CALMAG can be used throughout the entirety of the vegetative and flowering stages of growth.
APTUS BASE 'liquid' contains zero calcium and must be used in conjunction with either MASSBOOST OR MINERAL-CALMAG. Deciding which APTUS CALMAG to use (MASSBOOST or MINERAL-CALMAG) is largely dependent on your growing method.
Aptus Breakout Powder - 100G (Free)
Aptus Breakout Powder provides excellent value for small- and large-scale cultivators as an easy-to-use flower setting and bulking product. Breakout Powder is formulated using the highest quality water-soluble concentrates of phosphorous, potassium, and sulphur helping to achieve higher yields and better taste.
In The Box
[1] x Aptus Base - [Size: 1L]
[1] x Aptus Mineral CalMag - [Size: 1L]
[1] x Aptus FinaleBoost - [Size: 250ML]
[1] x Aptus Breakout Powder - 100G